After a long winter and an unusual spring (it snowed in March this year!) summer is finally upon us. The weather is warmer and the evenings are longer. And it isn't just the flowers that are in full bloom- the high street's seasonal menus are out! There are lots of new and exciting drinks on the menus this year and some key trends you may want to pick up and introduce in your own business. We have reviewed the menus and are pleased to bring you some of, not only the most prevalent trends but ones that can be easily actioned in your own business for little or no outlay.
'Non-dairy milks are not a new thing' I hear you cry.  This is true enough and soya milk has indeed been a standard item on many coffee shop menus for more than a decade now. But non-dairy milks have boomed this summer like never before, with coconut, almond and oat milks being widely advertised and promoted across the high street.  Sales of lactose free products have doubled since 2014 due to a rise in self diagnosed cases of lactose intolerance. In addition, the number of vegans in the UK has skyrocketed- in 2016 there were 540,000 vegans – in 2018 over 3.5 million people identify as vegan! That is 7% of the population.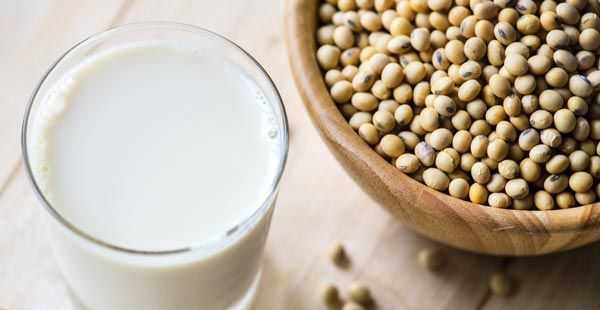 Alternative milks serve as a new and simple way to customise almost every drink on the menu, including cold drinks and hot chocolate. They represent a simple, cost effective way to expand your menu and to show your customers that you are keeping up with trends. But beware- many non-dairy milks will considerably alter the flavour of the coffee – nut milks for example will make coffee taste nutty. In addition, they will foam with varying degrees of success due to differing amounts of oils and protein in the milks. There are special barista versions of many of these milks, which have been specially formulated to produce good quality foam. There are also blends available- coconut almond for example, which are tasty and well worth a try. Our advice is to observe the high street menus and to experiment for yourself to find the creamiest, mildest flavoured milks you can.
The cortado has been a real slow burner, quietly rising in popularity and moving to the forefront of many café menus. Originally hailing from Spain, the cortado is a 'small but mighty coffee' to quote Costa and is perfect for those that enjoy short, strong coffee but find espresso alone a little bitter.  When served well, they are beautiful to behold, served in short glasses with latte art on the top. We predict that they will follow in the footsteps of the flat white, starting life as trendy before gradually making their way onto mainstream menus everywhere.
If you have a traditional machine or a bean to cup machine with a steam arm, you can start to produce cortados for yourself. Traditionally the ratio of milk to espresso is 1:1 in a cortado- 40ml espresso and 40ml milk as a rough guide. However, there is a tendency for high street coffee chains to make drinks larger and milkier than artisan cafes and some will work to 2:1. Consider that you will be serving in a small glass so you'll need to create less foam when steaming your milk. At approx. £1.95 per serving, cortados retail at slightly less than cappuccinos and lattes but due to their small size, people can often drink several!
Cold brew has been popular across the pond in America for years now and we've been predicting it would make it big in the UK for some time now. This year would appear to be that year! The two largest retail coffee chains in the UK have begun actively promoting cold brew coffee and nitro across many of their locations this summer. It is only a matter of time before we all feel like we've been drinking it forever! The high street has already done a great job in showing how versatile a product cold brew is and it will be exciting to see what recipes and combinations fall into popularity in the future. Cold brew is a healthier, lower sugar alternative to other forms of iced coffee (frappe and many bottled iced coffee drinks.) Iced coffee sales have started to stabilise throughout the year and are no longer enjoyed just in summer so we predict cold brew and nitro coffee will become year-round menu classics for years to come.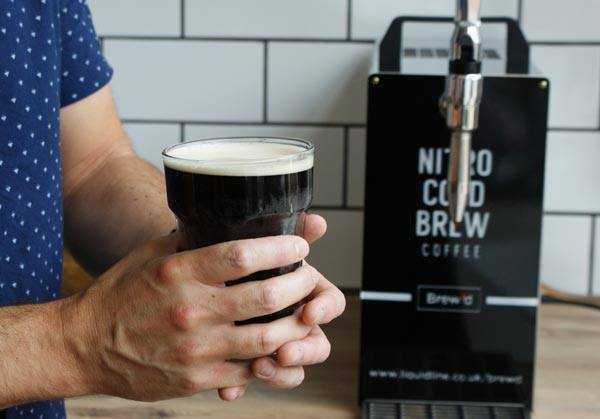 You could have a go at making your own cold brew coffee – you'll just need to steep coffee for 20 hours or so at room temperature or in the fridge, filter and serve. Some find it tricky to get the flavour right and to offer a consistent coffee day in day out. Nitro coffee is created when cold brew coffee is infused with nitrogen (as you may guess.) It can be easier, particularly when starting out to look for a kit or for the cold brew ready-made. However, there are lots of tutorials on the internet and it can make for an enjoyable DIY project.
The popularity of Frappes in recent years has lead to the entire iced drinks category expanding. This year, you will notice a range of fruit and iced tea coolers on every high street coffee shop menu. Light, fruity and in many cases containing no added sugar, they are a delicious way to stay cool and refreshed in hot weather. There are a few reasons that the high street retailers have gotten behind fruit coolers- they are quick and simple to produce, don't require any special equipment to make and can be highly profitable.
There is a huge amount of different ways you can produce fruit coolers – some include crushed fresh fruit, like a daiquiri in a cocktail bar. Others can be made simply using syrups and mixes and then enhanced with fresh ingredients like slices of lemon and mint. In all cases, coolers are cheap to make and when sold in clear plastic cups with straws, command up to £3 per drink.