How to Bring them into your Workplace
It's official- summer is here. No more leaving the house in the dark and getting home in the dark! The black tights can go away and the linen suits can once again make an appearance. Hooray! But this isn't the only good news- the high street coffee retailers have launched their summer menus. This year they seem to be more exciting, featuring more innovation and delicious drink combinations that ever before. The even better news is that many of these trends can be recreated in any workplace environment with just a few simple additions and ingredients. Without further ado, we shall walk you through them and tell you how…
Non-Dairy or Alternative Milk
Milk alternatives are definitely not a new thing but have boomed across the high street this year. You can now customise your normal drink choice with coconut milk, soya milk, almond milk, oat milk and no doubt others too. The number of people that suffer with lactose intolerance has doubled since 2014 due to an increase in self-diagnosis. In addition, the number of vegans in the UK has skyrocketed- in 2016 there were 540,000 vegans – in 2018 over 3.5 million people identify as vegan! That is 7% of the population and potentially 7% of your workforce!
Offering non-dairy milks is a simple, low cost way to bring a touch of the coffee shop into the workspace. It's a great way to accommodate your staff that have different nutritional requirements and will show your visitors and customers that you are a thoughtful and forward-thinking company. Different milks carry slightly different flavours (nut milks for instance will make your coffee taste nutty) so experiment, try a range and maybe involve the staff in the decision – hold a vote or a survey.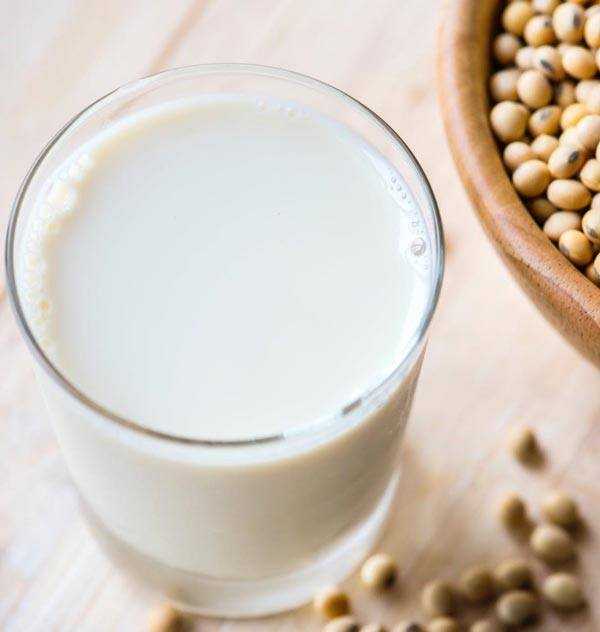 The iced drinks category has expanded rapidly in the last few years. We initially had just frappes to choose from and now we have a huge range of iced drinks on offer, from indulgent desert -themed drinks to light and refreshing iced-tea coolers. If you've visited a high street café this month, you've probably noticed that they're being promoted everywhere. They are refreshing, hydrating and many feature no added sugar so it's no surprise that the high street have gotten behind them!
The great thing about fruit coolers and iced tea coolers is that they can be made simply, with no special equipment or special training required. Most can be made using flavoured syrups together with sparkling water or cloudy lemonade and ice. They can be further enhanced with fresh fruit and mint.
Even if not something you'd make every day in a work environment, these make a great treat for staff for a job well done or on a particularly hot day. We love making these ourselves for team celebrations as they can be enjoyed by everyone, regardless of whether they drink alcohol or have to drive after work.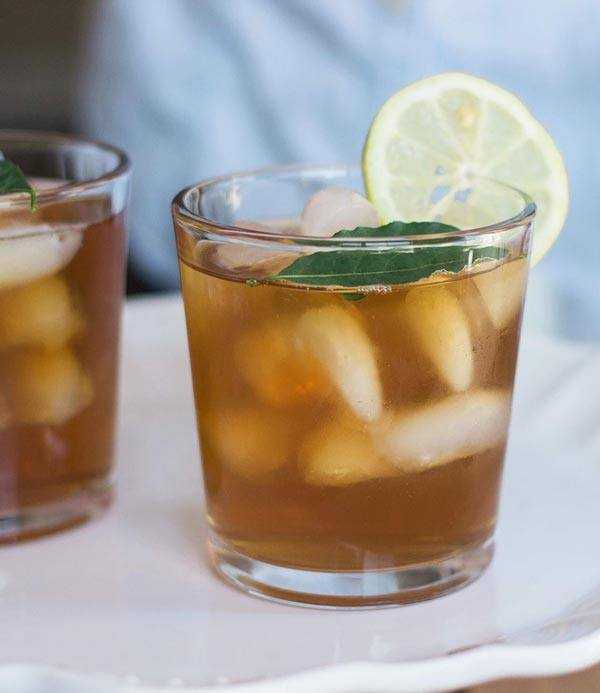 We have been predicting that Nitro coffee and cold brew would become popular for a while now so it's great to see them finally trending on the high street this year. You will notice that the two biggest high street coffee retailers are promoting Nitro and cold brew in a big way this year, on boards outside many of their locations. They represent a great way to enjoy cold coffee in the hot weather but without the associated calories and sugar that some with frappes. Nitro in particular is very high in caffeine (containing more than double than that of most energy drinks) so is a fantastic way to energise your staff. Just watch the productivity go up!
Nitro coffee requires some specialist equipment and therefore requires a little investment. However once installed, Nitro taps are a simple way to provide high street quality Nitro Cold Brew coffee in any environment without canisters, kegs or gas.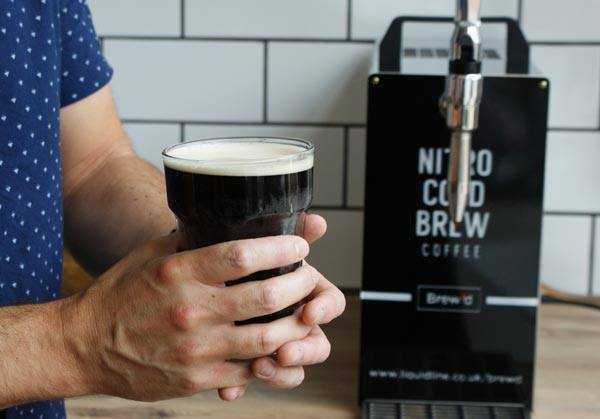 Tropical flavours have been incorporated by the high street coffee retailers like never before this year. Whichever retailer you visit, you'll see watermelon, mango, pineapple and coconut flavours for a totally tropical summer drinks experience.
There are lots of ways you can incorporate tropical, summer flavours into your workplace. If you use syrups, you could swap out your usual vanilla or caramel flavour in favour of summer flavours like coconut or banana. If you have a juice machine, you could swap the orange and try pineapple or tropical fruit juice. You could also look to incorporate new fruit tea flavours into your selection. Green tea in particular seems to attract summer flavours like mango and pineapple. A little internal promotion – signs, table cards, a team email etc- and people are sure to get excited about the new summer drink selection you have put together!