Schaerer Coffee Soul
This Schaerer Coffee Soul machine can provide up to 250 beverages a day and is highly recommended for usage in restaurants, bars, offices and vending areas. This machine is both user-friendly and eye-catching and offers maximum variety and top beverage quality thanks to Best Foam technology, paired with fresh coffee grinders. It can also be used in self-service environments, with intuitive user guidance and a quick selection programme feature for up to 12 beverages. The compact width (33cm) makes this bean to cup option perfect for businesses looking for a high-quality coffee option whilst still utilising counter space.
Enquire Now
Features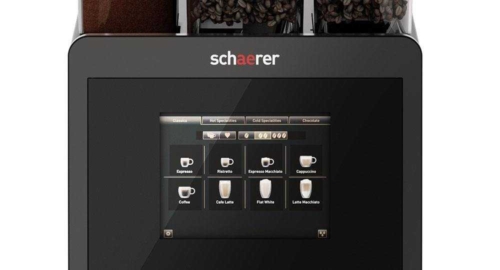 8" Touchscreen user Interface
4 Tabs with 8 buttons each, a fantastic array of choices to provide baristas and users with clear options for drinks, this can be customised to show your most valuable or most used drinks. Can be configured to show advertising, POS and also includes a user guide when needed.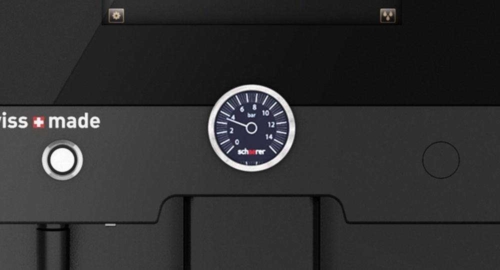 Digital manometer
A built-in manometer displays the brewing pressure and underlines the aesthetic design. The sleek look of the machine continues with neatly placed bean hoppers, chrome fittings for cup storage, steam arms and smooth black finish.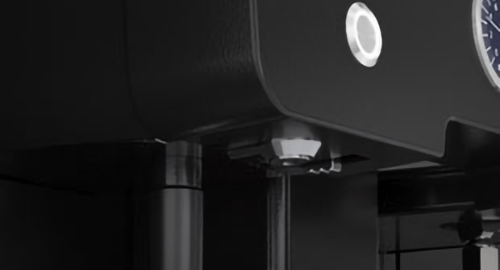 Lockable front panel
The front panel is fully central locking for easy removal of containers, keeping your workstation, vending areas and countertops clean and easy to use. For customers, this translates into a well-run and effective coffee service.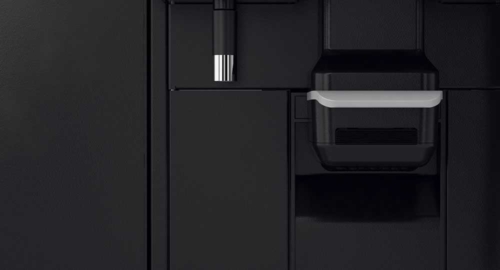 Height Adjustable Dispenser
The coffee dispenser itself can be set between 65-185mm to accommodate different cup sizes (including the favourite office cups!) and also to allow for dispensing both standard and double espresso measures.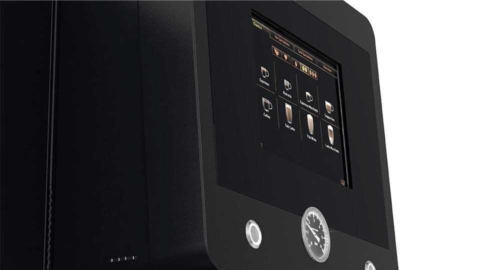 Animated User Support
Visualise core processes of the machine, maintain uptime and keep everything working in clear a concise manner using the visualised on-screen support systems. Covers everything from cleaning to maintenance. Includes the ability to upload updates and maintain the latest guides with USB functionality.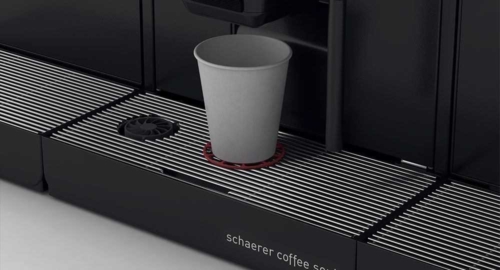 Hot Water Tap Options
This machine will not limit you to just coffee and will also provide hot water instantly for tea options and other hot drinks options on your menu – creating an all-round hot beverage machine for all environments.
Technical Details
| | |
| --- | --- |
| Product ID | SCHRCSOUL |
| Height | 738mm |
| Width | 330mm |
| Depth | 600mm |
| Total number of stored drink configurations | 200 |
| Grounds Container | 65 coffee cakes |
| Bean Hopper Capacity | 1200 Grams |
| Quick Selection Interface option | 12 types of Beverage |
| Cups per day | 250 |
Enquire today
For all urgent enquiries please call on 0800 849 9110
Schaerer Coffee Soul
Outright Purchase
£11,690.00