Discover the New & Improved My Account Portal
We're excited to announce that the new My Account Portal is now live!
With enhancing our customer experience at the top of our commercial agenda for 2023, we've developed a new and improved online portal to help customers manage equipment and order consumables quickly and efficiently.
With a totally new user interface and tons of added functionality, the new platform offers a one-stop-shop for all your needs at the click of a button. Below are just some of the new and improved features.
Pay by Card
We've made checking out easier than ever, giving you the ability to pay instantly by credit or debit card when you shop online for refreshment supplies. No more sorting through and paying invoices – simply add items to your basket and pop in your details at checkout. You can even save card details for future orders, so you're always ready to checkout!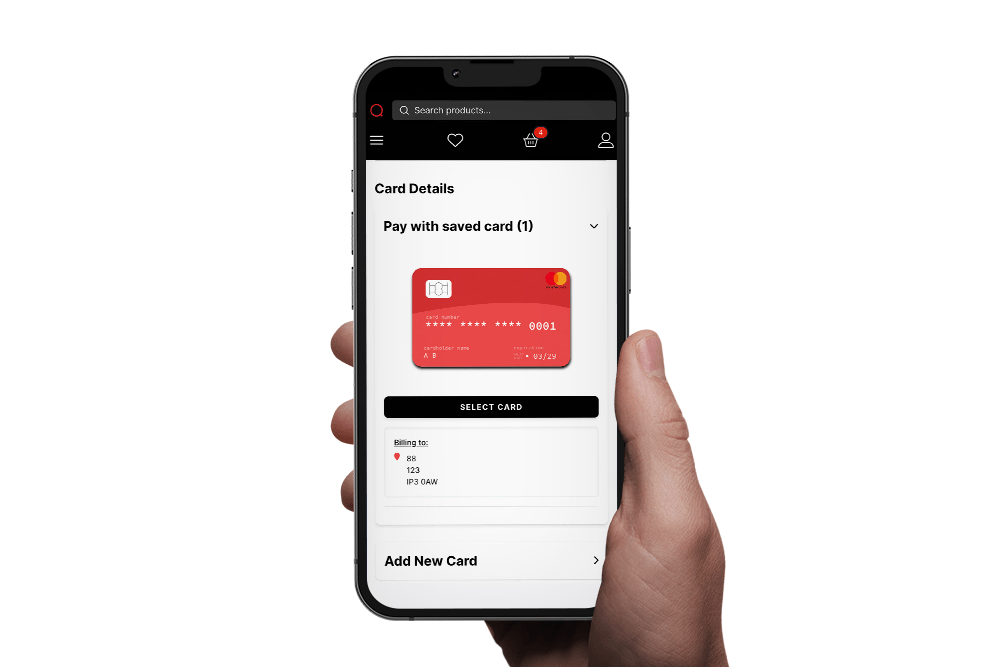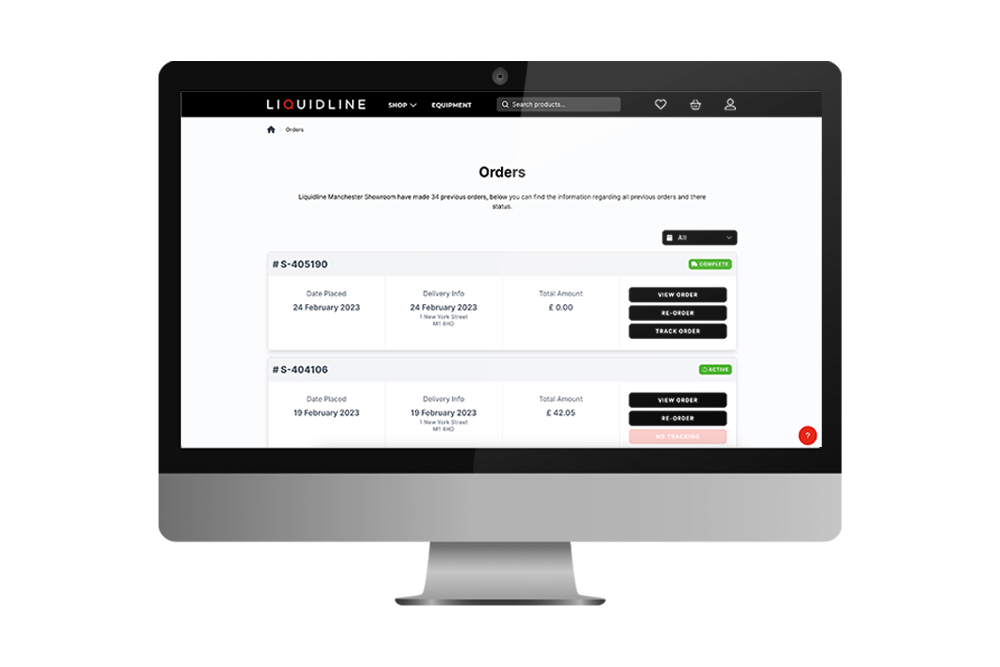 Review Past Orders
The new My Account Portal allows you to view your past Liquidline orders, whether made online, over the phone or via email. If you ever need information on your past orders for expenses, to find out what products you've previously stocked, or to check your deliveries are correct, then your order history is just a click away. You can also re-order items at the click of a button!
Save to Favourites
See something you're interested in that you want to save for later? Or want to keep all of your regular purchases listed in one place? Introducing Favourites! Add products to the Favourites section to make ordering quick and easy.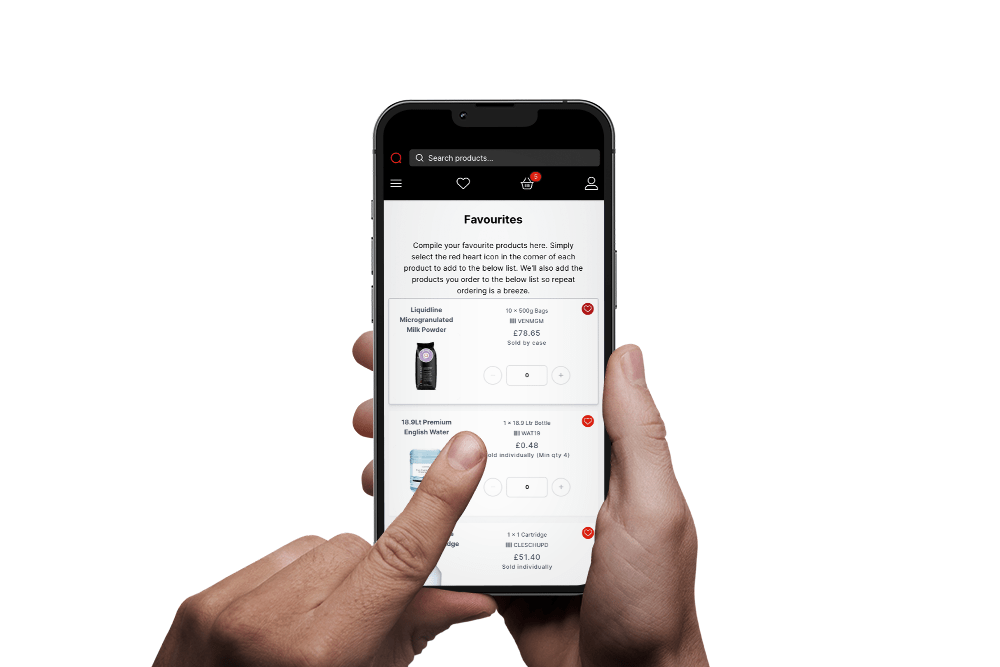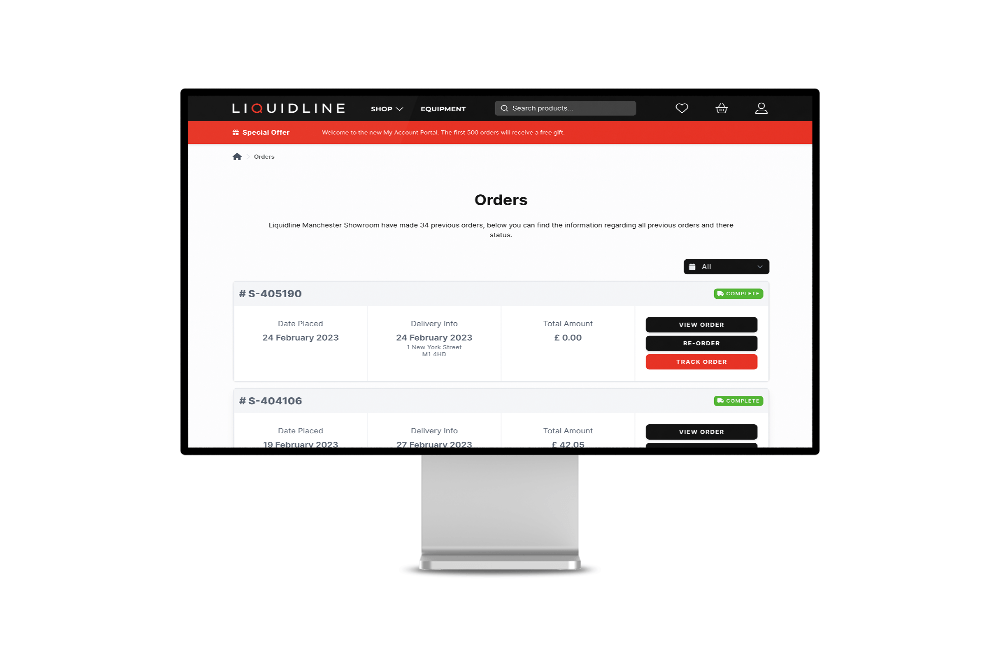 Order Tracking
Running dangerously low on coffee and wondering when your consumables order will arrive? No problem – simply track your order via the My Orders section in the My Account Portal.
Multiple Account Login 
We understand that managing equipment and ordering consumables for multiple sites and locations across your organisation can be both complicated and time consuming, which is why we've added functionality to the My Account Portal that will streamline the process for you and your team members. Easily switch between sites from a single email address, plus add/remove additional users to each site.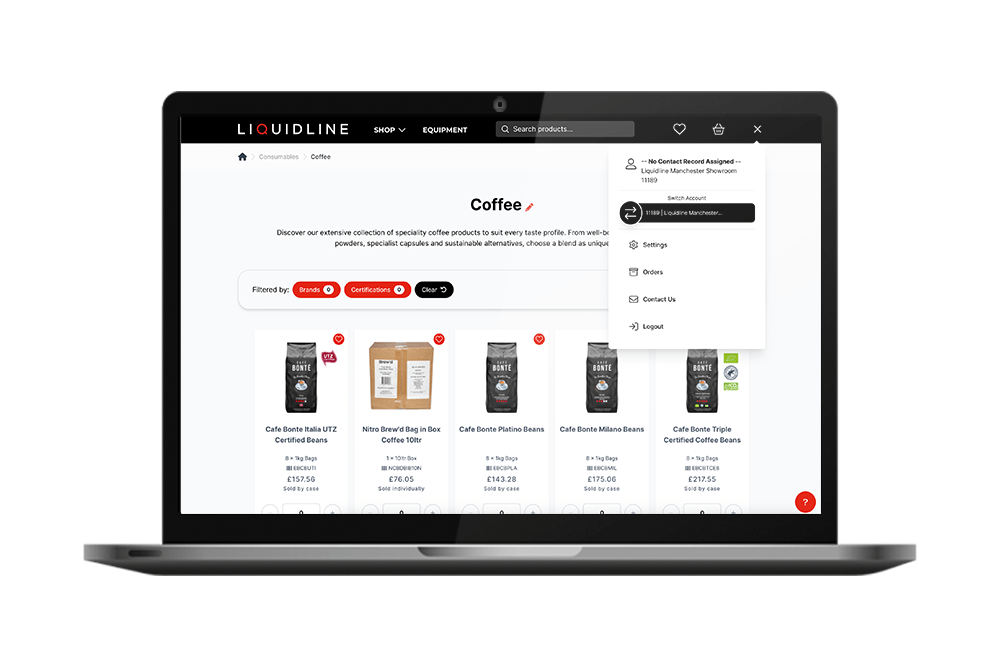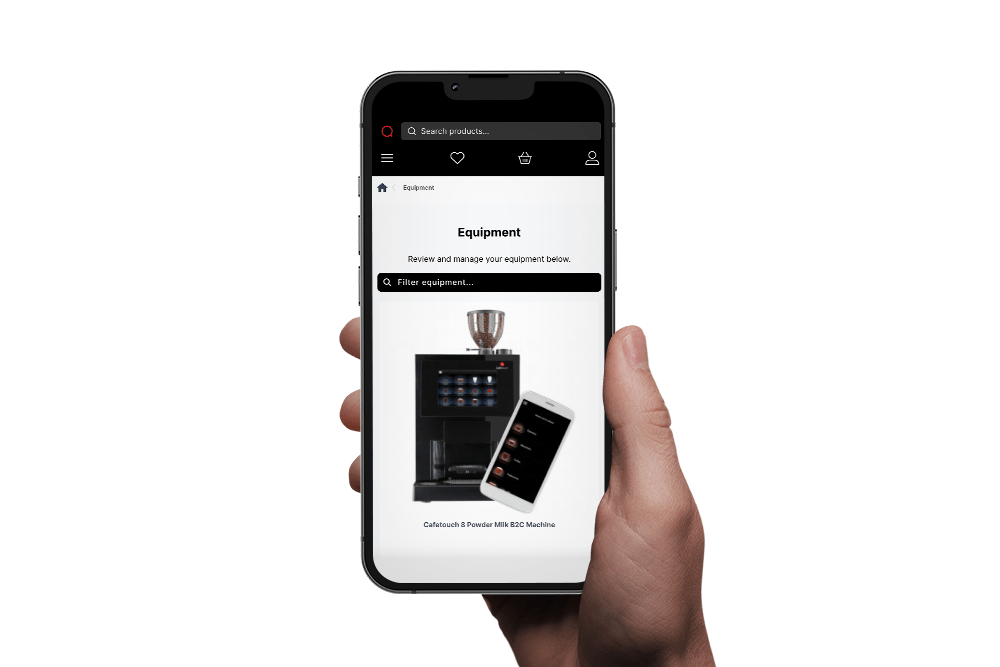 Manage your Equipment 
Monitor, manage and maintain your coffee, water, juice and vending equipment from a single platform. View details of your equipment on demand, including the location and serial number.
Report Faults
Should you experience any problems with your equipment you can report a fault with the click of a button via the My Account Portal. Simply select the machine that is experiencing issues from the Equipment page, then fill in a few simple details. Once submitted this information will automatically feed through to our Technical Support team, improving response and resolution times.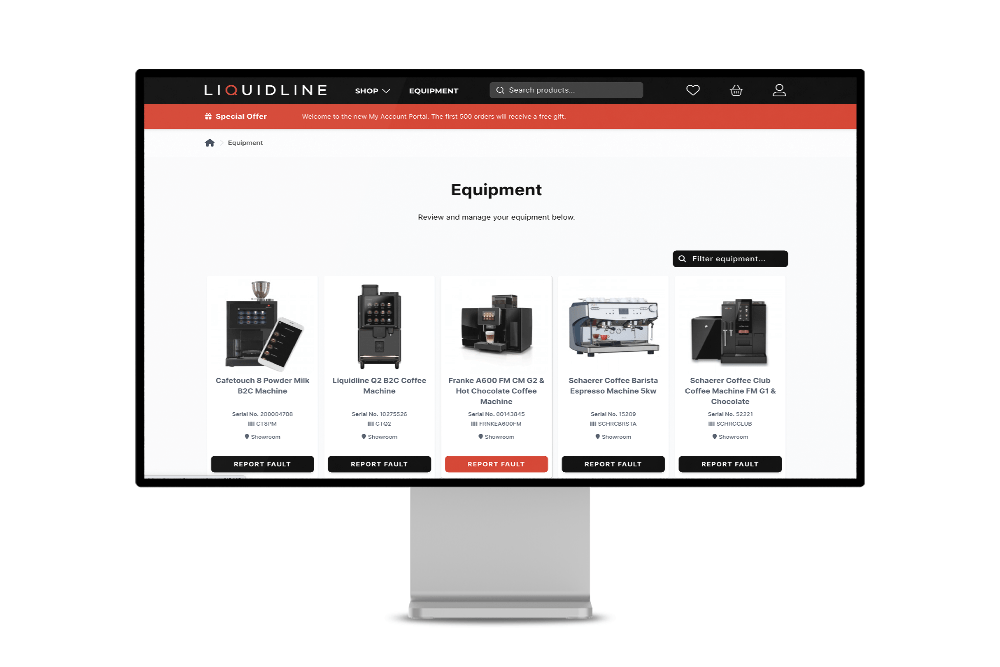 Want Access to the My Account Portal?
If you're not currently a My Account Portal user then please get in touch with our wonderful Customer Service team by emailing [email protected] or calling 0800 849 9110. They will be happy to set you up with access and talk you through logging in for the first time.