Coffetek Neo Q Coffee Vending Machine
Lease from:
£

67.00
per week

Got questions?
Our friendly Coffee Specialists are here to help. Give us a call now or send us an email.
DESCRIPTION
The Coffetek Neo Q is an advanced all-in-one drinks solution that offers users a wide range of exquisite espresso-based beverages, as well as high-quality chilled drinking water. With a focus on sustainability, the Coffetek Neo Q is the perfect choice for commercial organisations aiming to minimize their environmental impact by reducing single use plastic waste.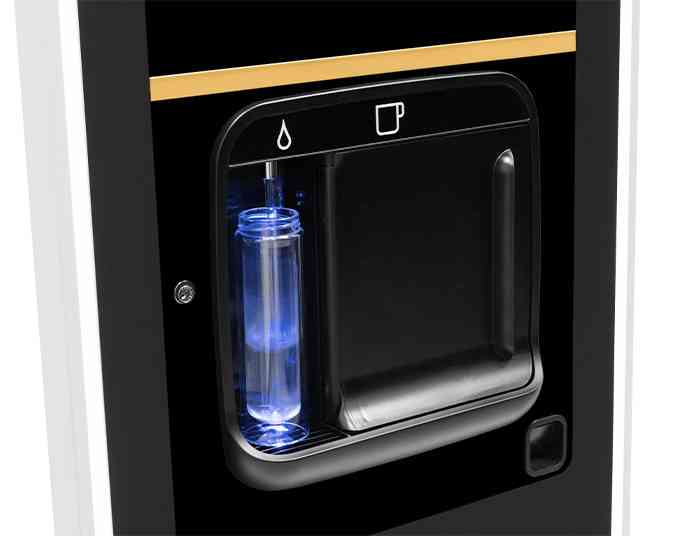 Integrated Water Dispenser
The Neo Q ingeniously combines coffee vending with a chilled water dispenser, eradicating the necessity for an additional water machine. With an advanced filtration system that effectively eliminates impurities, coupled with an integrated chilling unit, your team can enjoy refreshing pure drinking water day after day.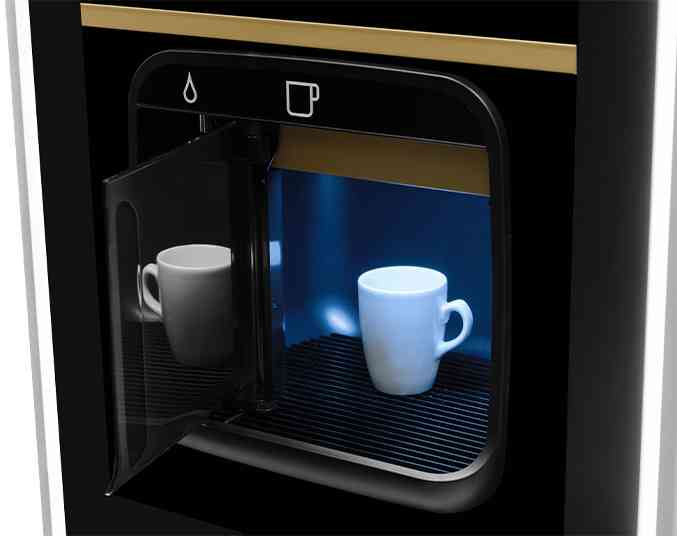 Eco-Friendly Innovation
With an innovative I-Detect sensor, the Neo Q detects the presence of a reusable cup in the drinks dispense area, reducing reliance on disposable cups. Additionally, the integrated chilled water dispenser encourages hydration without the necessity of single-use bottles.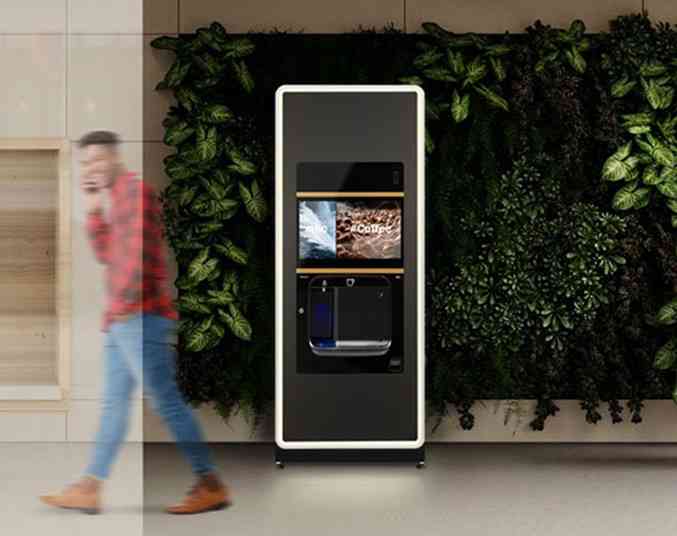 Premium Aesthetic
The Neo Q captures attention with its sleek modern design, complemented by attractive LED lighting. Its extra-large 21-inch HD touchscreen adds to its visual appeal, making it a standout feature.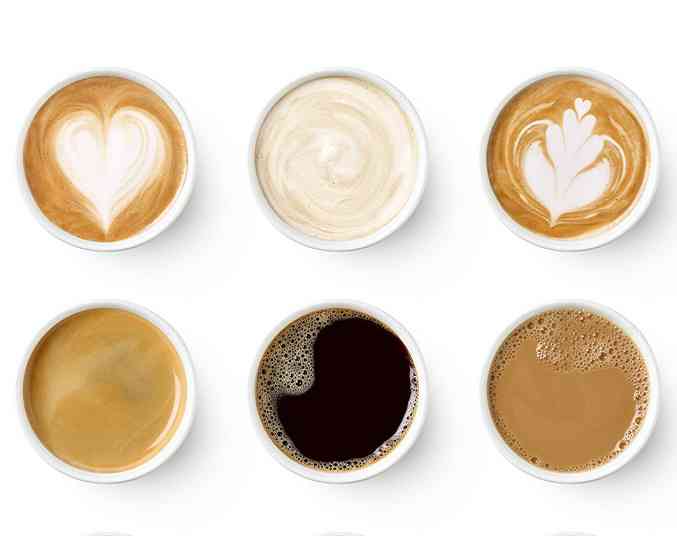 Extensive Drinks Menu
This hot drinks vending machine seamlessly blends together perfectly ground fresh coffee beans with powdered ingredients, resulting in a diverse selection of coffee shop favorites. In addition to a wide range of coffee options, it also offers delicious hot chocolate and freshly brewed tea, ensuring a delightful beverage experience for all.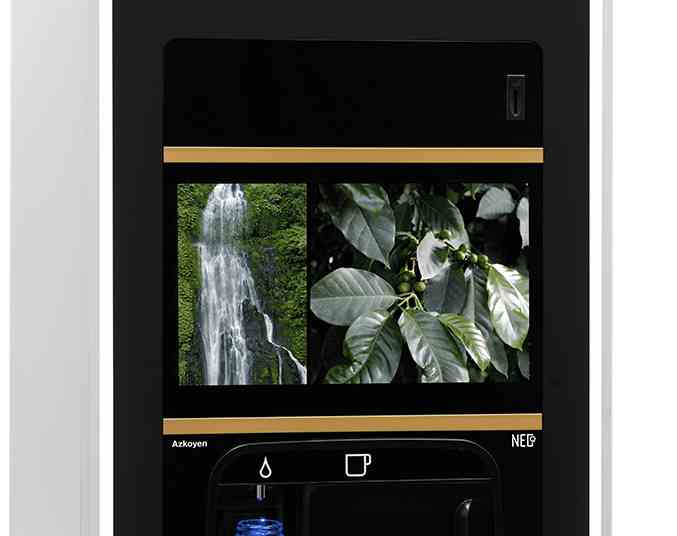 Intuitive User Interface
The touchscreen interface of the Neo Q enhances the user experience by providing seamless and intuitive navigation through the drink selection process. With its user-friendly design, users can effortlessly choose their desired beverages with ease and convenience.
Cups Per Day
Up to 350 coffee / 640 water
Drink Configerations
100+
Coffee Bean Capacity
1x 4.2kg Hopper
Powdered Capacity
6x 5kg Hoppers
Sugar Capacity
1x 4kg Hopper
Enquire Now
For all urgent enquiries please call on 0800 849 9110
Coffetek Neo Q Coffee Vending Machine