Coffetek Vitro S5 Bean to Cup Coffee Machine with Powdered Milk
Lease from:
£

25.50
per week

Got questions?
Our friendly Coffee Specialists are here to help. Give us a call now or send us an email.
DESCRIPTION
The Vitro S5 offers twelve delicious speciality drinks options crafted from authentic Italian style espresso. What really sets this machine apart though is its speed and reliability. Don't let the compact appearance fool you, as this is a high capacity bean to cup coffee machine that can stand up to the demands of a busy commercial environment. As a powdered milk model, the S5 is extremely cost-effective and also requires less cleaning than a fresh milk machine. The little cleaning and maintenance that is required is quick and easy, so you can get your machine back into service and preparing delicious coffee in no time. Available with touchless operation.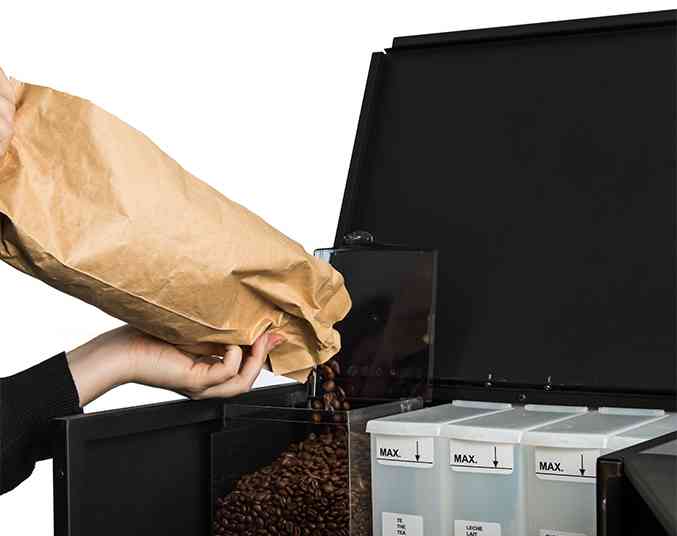 High Capacity
The integrated bean hopper holds up to 370 doses of espresso, whilst the additional chocolate hopper holds 115 portions of delicious hot chocolate, meaning you're required to refill much less often.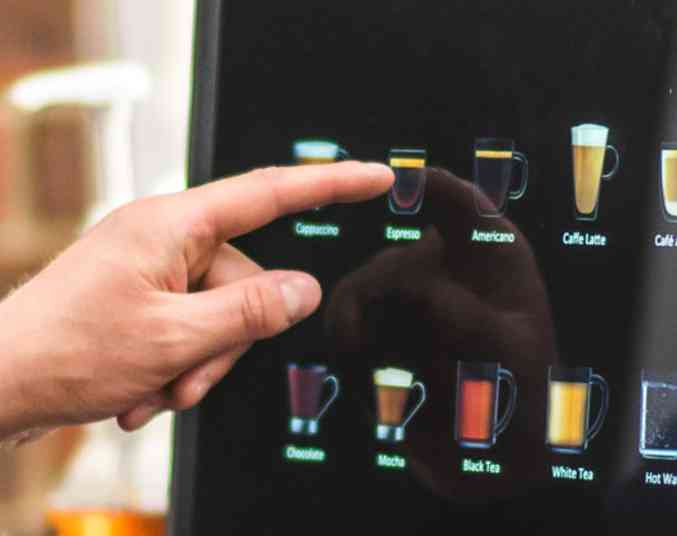 Touchless Technology
Dispense your favourite drink without touching the surface of the machine. Distance Selection Technology enables you to order your drink by hovering your finger 2cm away from the screen.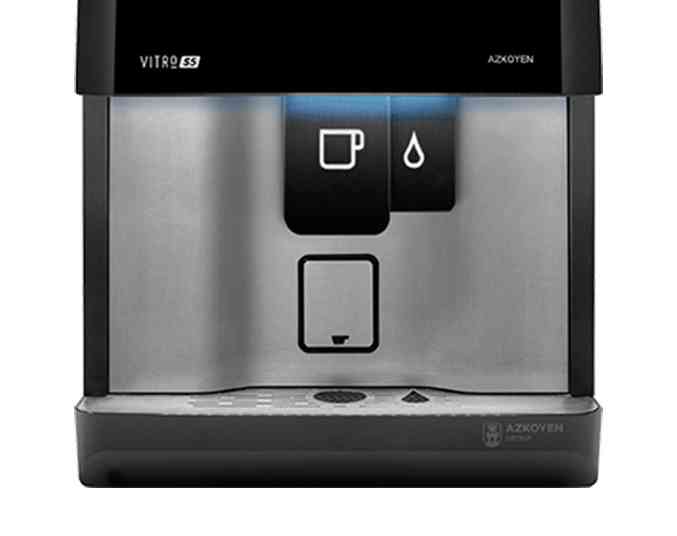 LED Lighting
With a smoked glass door, touch screen user interface and LED lighting elegantly illuminating the dispensing area, the Vitro S5 always catches the eye.
Enquire Now
For all urgent enquiries please call on 0800 849 9110
Coffetek Vitro S5 Bean to Cup Coffee Machine with Powdered Milk