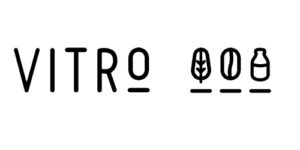 Coffetek Vitro Coffee Machines
Building Coffee Experiences
With more than 30 years experience in designing and manufacturing commercial coffee machines, Coffetek brings to the table a range of innovative refreshment solutions with their award-winning Vitro range of bean to cup and instant coffee machines.
Every Vitro machine is designed and built with the mission of extracting the very best coffee for your team, visitors and customers. With a sophisticated coffee grinder, high-pressure dual brewing system and advanced milk foaming, a Coffetek Vitro machine delivers consistently fantastic coffee cup after cup.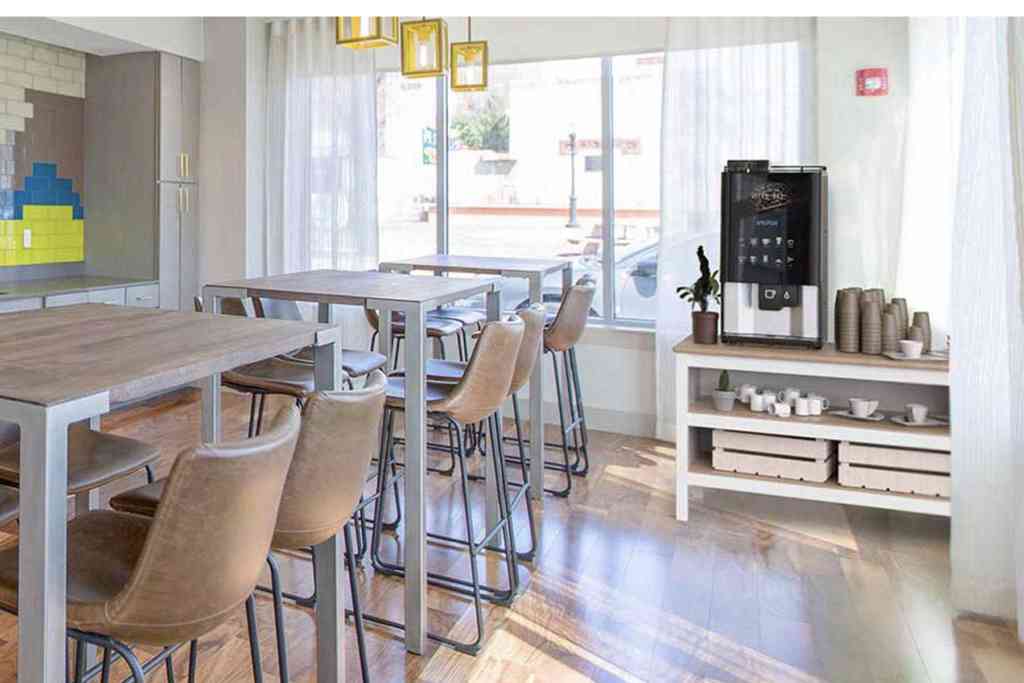 Compact & Stylish
With an elegant smoked glass door, touch screen and LED illuminated dispense area, this range of compact office coffee machines looks at home in any modern workplace. The Vitro S4 even includes a media screen that plays promotional or inspirational video clips.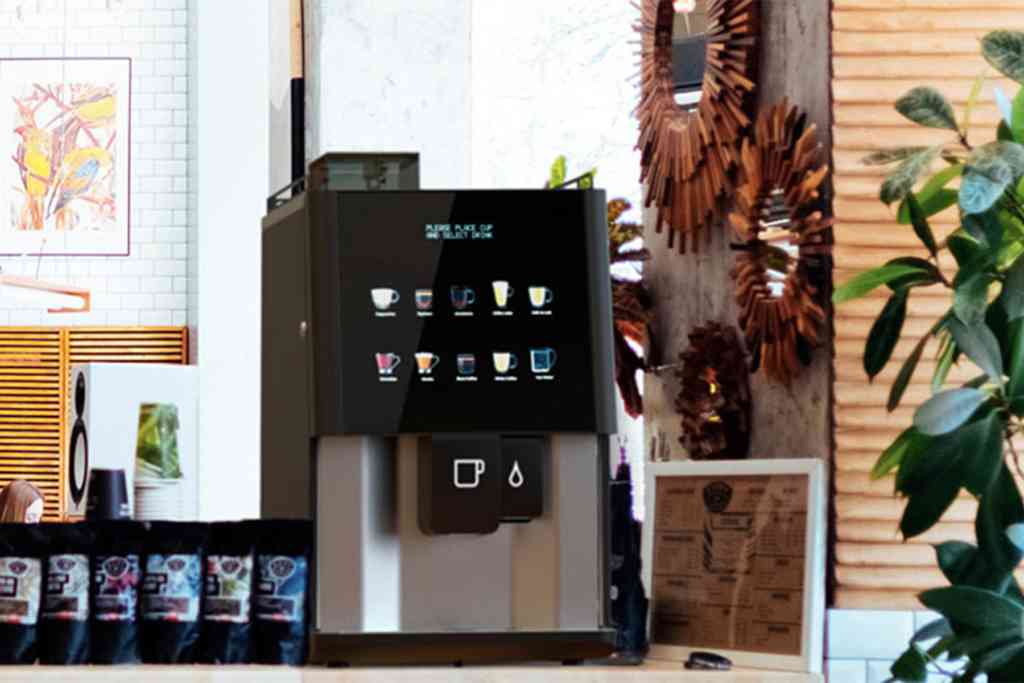 Flexible & Versatile
The Vitro collection offers more versatility than any other hot drinks machine range. Choose from an instant, bean to cup or duo machine, which offers fresh brew tea as well as coffee. Most machines are available with either powdered or fresh milk, as well as hot chocolate.
Vitro Distance Selection Technology
Dispense a Sense of Safety
In light of the COVID-19 pandemic, enhanced hygiene has become a top priority within the workplace. To help reduce common touchpoints and prevent the spread of bacteria and viruses, Coffetek developed distance selection technology that allows users to order a drink without touching the surface of the machine. Simply hover your finger 2cm away from your favourite drink on the touchpad and your Vitro coffee machine will dispense your chosen refreshment.
Vitro S1 Bean to Cup Coffee Machine
Our best-selling bean to cup coffee machine, the Vitro S1 offers style, flexibility and great value for money.
Designed to impress, the small but mighty Vitro S1 serves a range of high-quality espresso-based drinks.
This compact machine can fit in the tightest of spaces and is easy to clean, maintain and operate.
Perfect for small offices, showrooms and convenience stores requiring 60 or less cups of delicious coffee per day.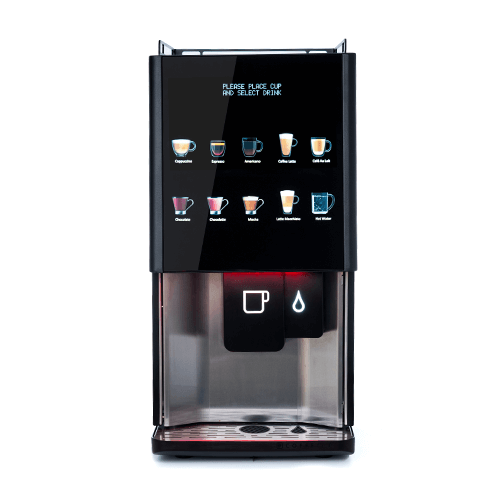 A quick and easy to use soluble machine that features two coffee options, chocolate and milk powder, as well as an option for sugar.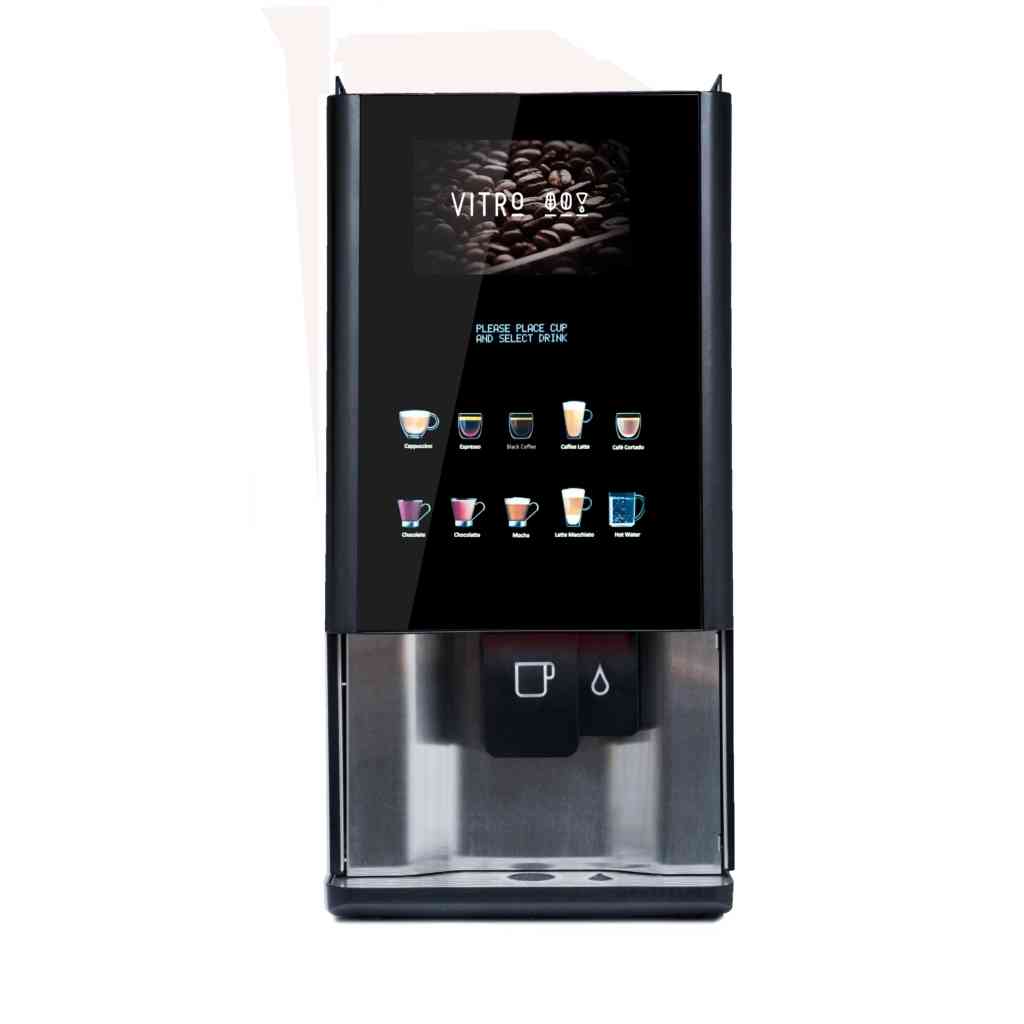 A high volume coffee machine with a large capacity boiler. The Vitro S4 also has the option of a large video screen for promotional videos.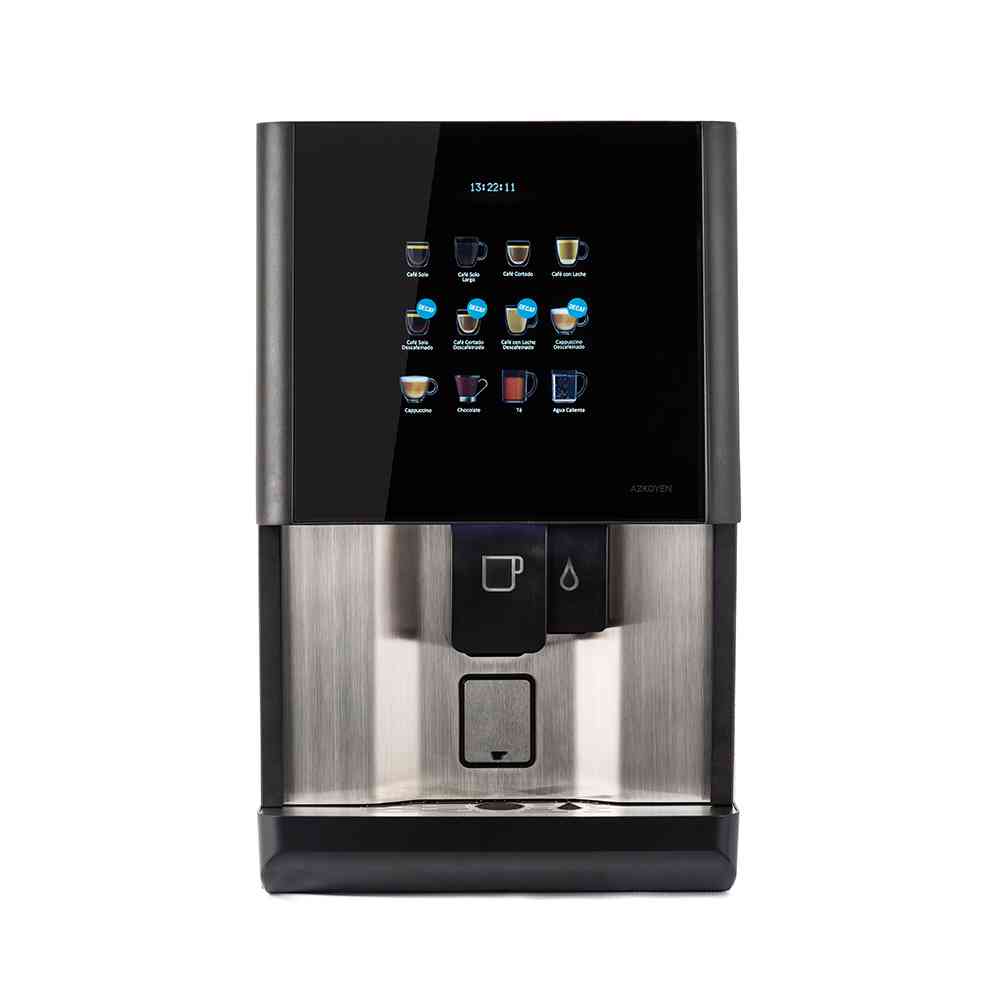 Delight your team and customers with this self-service machine offering 10 different drinks options using quality Italian style espresso.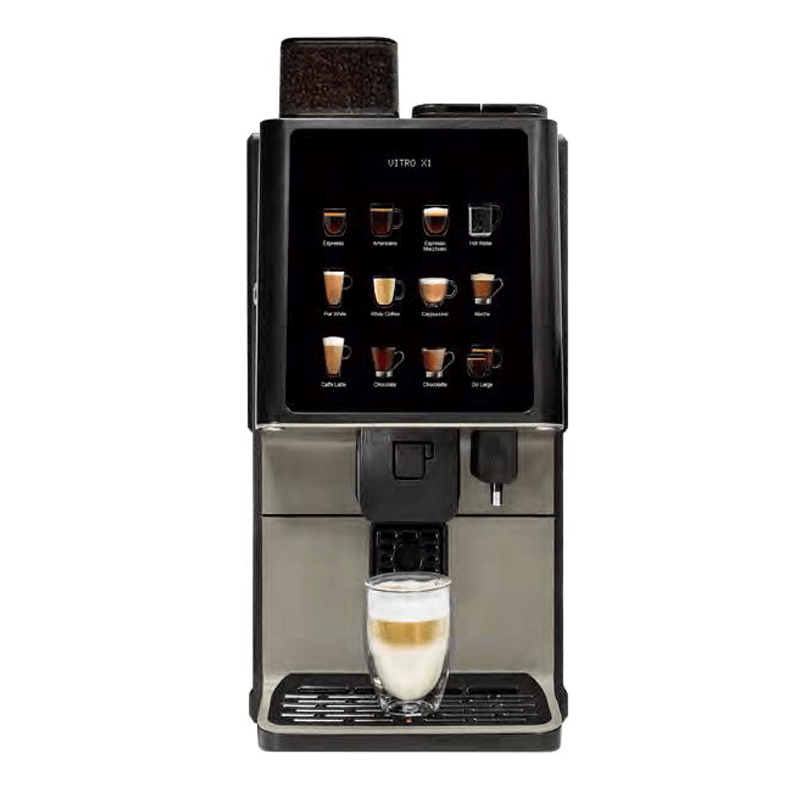 An easy to refill soluble machine offering 12 speciality drinks, as well as hot water. Includes a removable drip tray and 2 cup holder positions.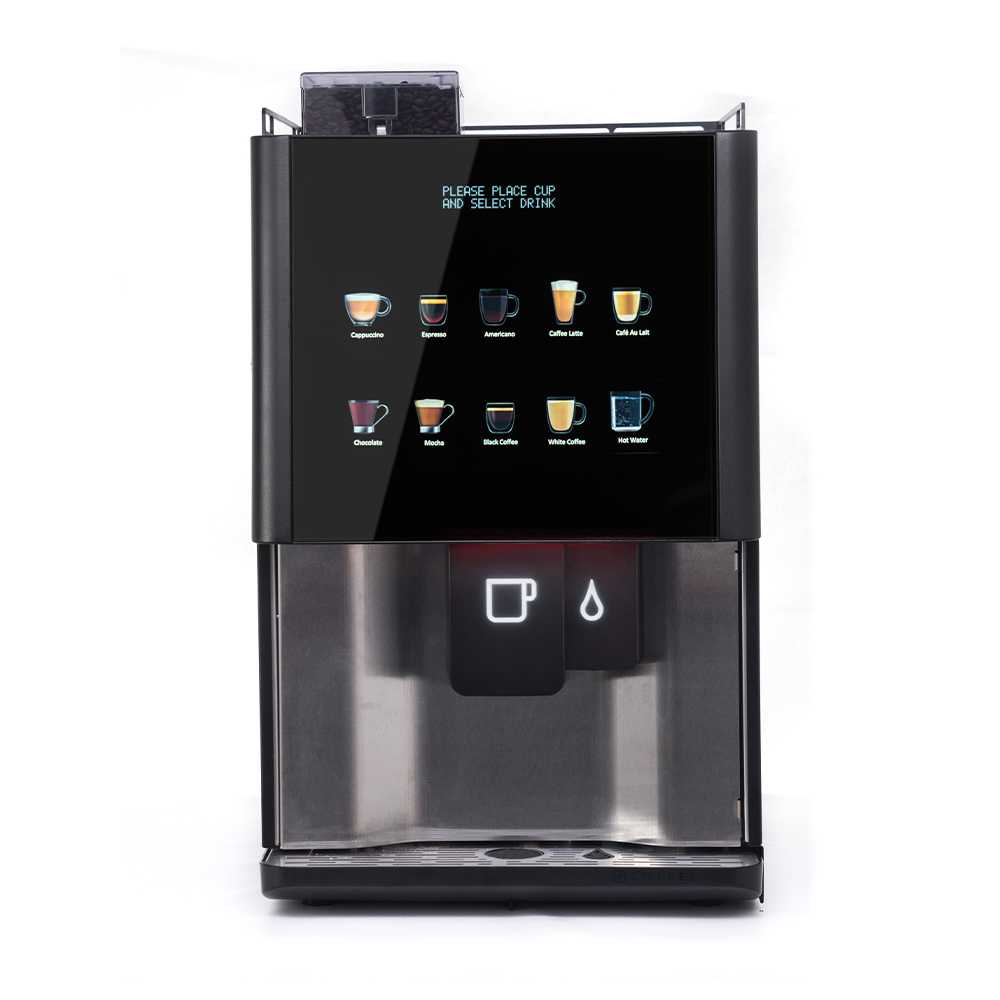 This user-friendly machine features a high-pressure brewing system that ensures quality Italian style coffee cup after cup.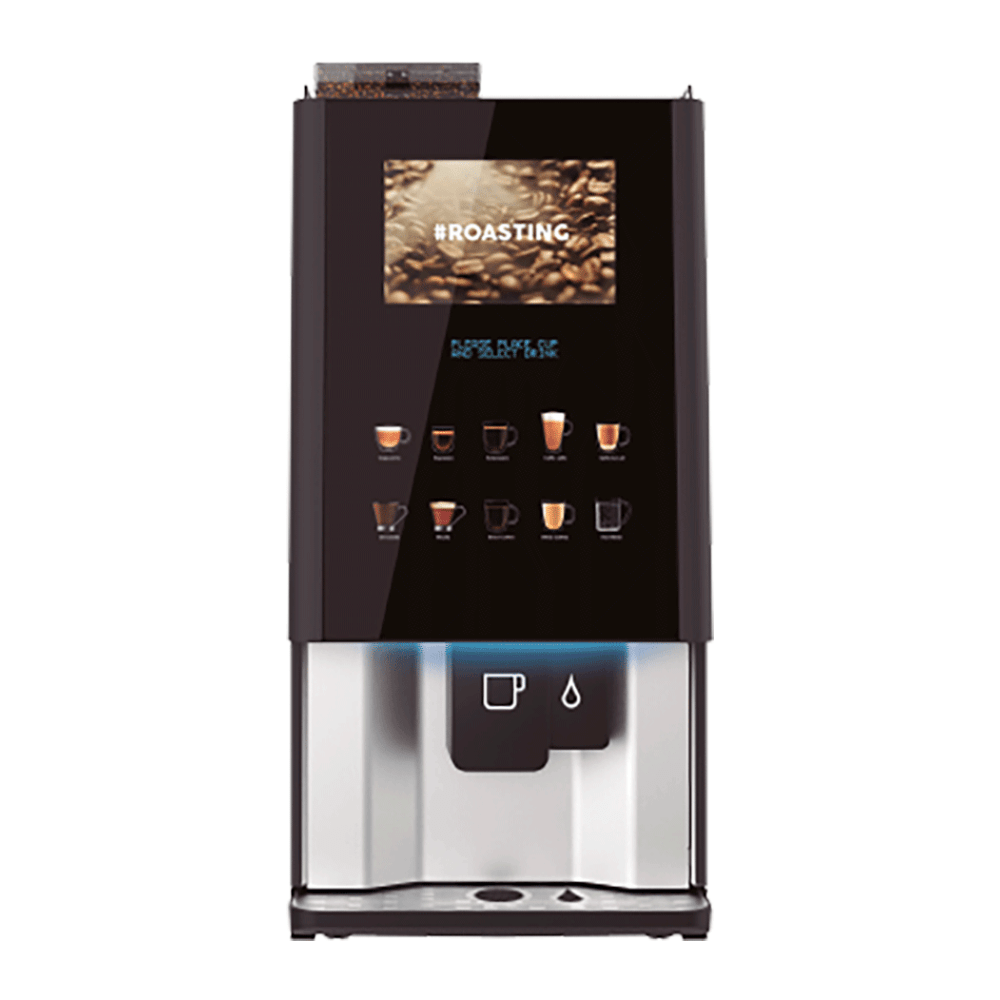 A compact freestanding bean to cup coffee machine that offers freshly made espresso-based drinks, as well as freshly brewed loose leaf tea.