Vitro S2 Instant Coffee Machine with Powdered Milk
A stylish and contemporary machine that offers a wide range of instant coffee-based beverages at the touch of a button. The Vitro S2 features a four-canister configuration that delivers two instant coffee types (allowing you to offer decaf) chocolate powder and powdered milk as standard, though there is the ability to substitute one canister for sugar. With a quick dispense time and large capacity canisters, meaning refills are required less often, the Vitro S2 is perfect for providing busy workplaces with up to 300 cups per day.
More Features
Lease from:
£

18.50
per week
Free Installation
Full Account Management from day 1
Full training on operation and maintenance of the machine
Full Maintenance and Service when you buy your consumables with Liquidline for the 1st year
Free Delivery on Consumables Orders (over £100)
Next Day Technical Service
Features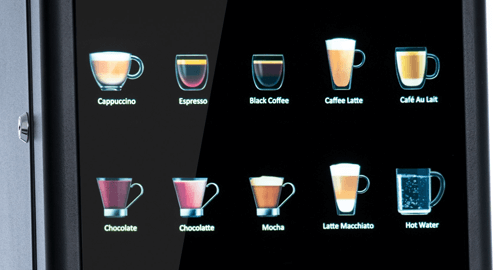 Simple Drinks Selection
Choose from 9 different speciality coffee selections, or boiling water for tea, from the easy to use illustrated touch screen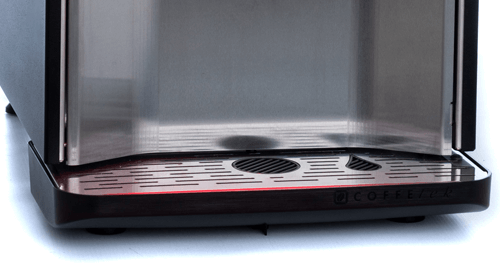 Removable Drip Tray
Catch spillages and remove waste without opening the machine door, for increased efficiency and quick easy cleaning.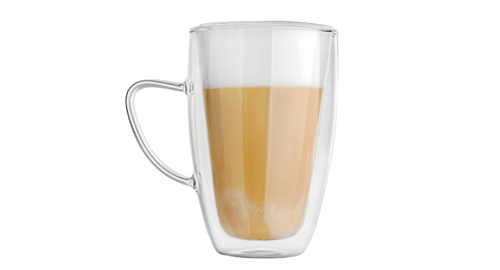 Optimised Soluble Technology
The Vitro S2 mixing bowl is developed to obtain a crema from instant coffee, ensuring a light foamy finish to espresso coffee.
Technical Details
| | |
| --- | --- |
| Product ID | VITROS2INS |
| Height | 670mm |
| Width | 320mm |
| Depth | 450mm |
| Weight | 32kg |
Enquire today
For all urgent enquiries please call on 0800 849 9110
Vitro S2 Instant Coffee Machine with Powdered Milk