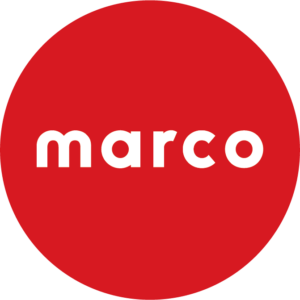 Marco Beverage Systems was founded in 1980 and has an impressive 40 years of experience in the commercial coffee industry. Marco specialises in providing creative and reliable solutions for brewing coffee and tea.
Marco hot drink machines are designed with large scale catering and hospitality in mind. Perfect for even the busiest foodservice environments, Marco machines can provide self-service filter coffee and boiling water on demand. Whichever Marco machine you choose,  you are guaranteed a precise, consistent and energy-efficient coffee machine.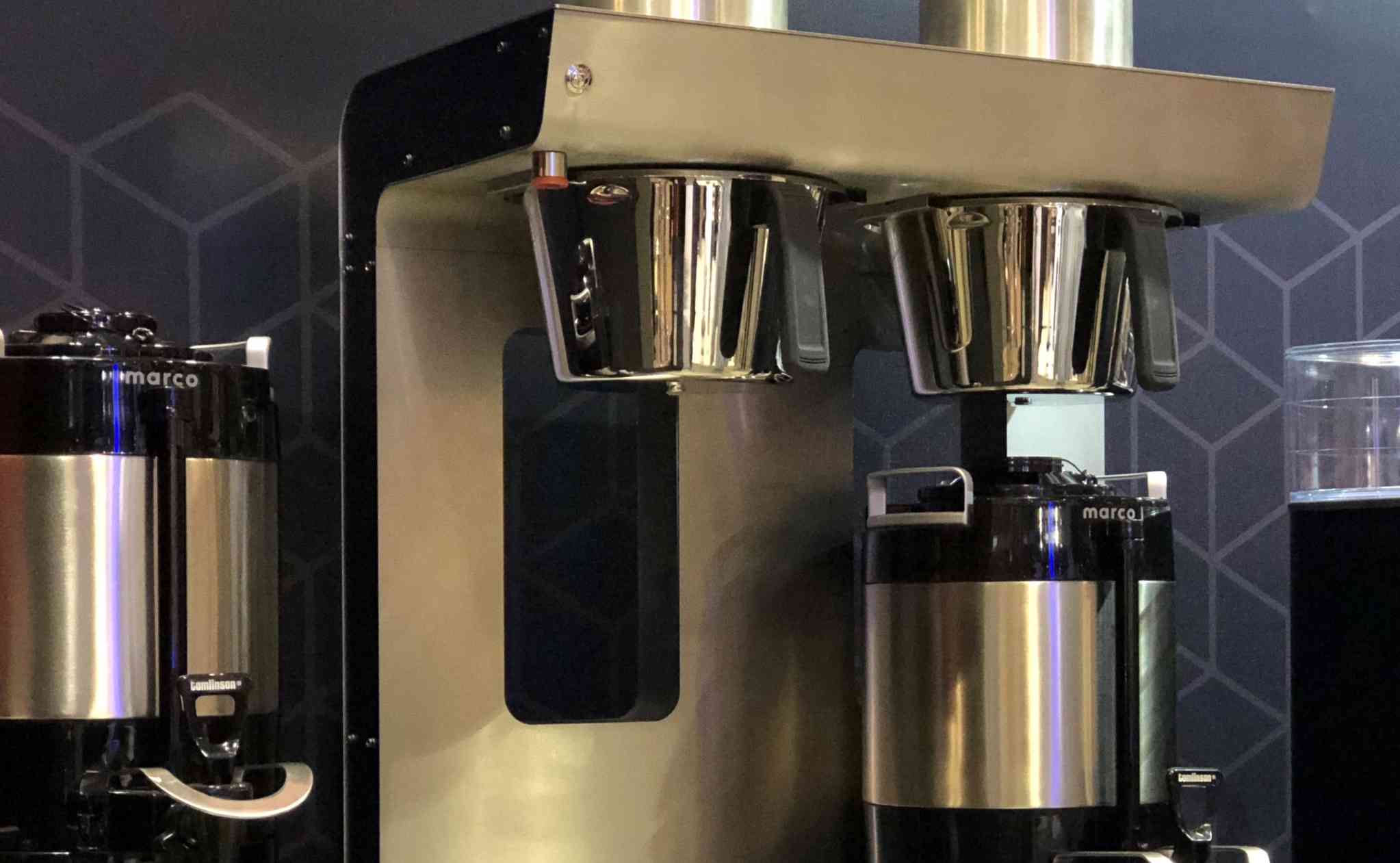 High Volume Coffee Machines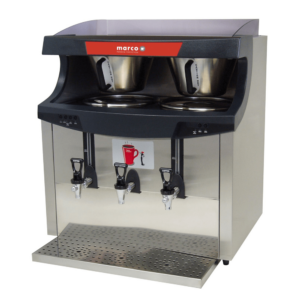 Marco Maxibrew Twin
Commercial Coffee Machine
The Marco Maxibrew Twin is the perfect commercial coffee machine for big events such as conferences. This impressive machine is capable of brewing 529 cups of coffee per hour and 467 cups of boiling water. No matter how big your event, the Maxibrew will keep up with all your coffee demands.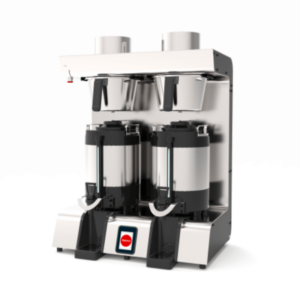 Marco Jet 6 Twin Filter
Commercial Coffee Brewer
The Marco Jet 6 Twin Commercial Coffee Brewer delivers high volume, freshly brewed filter coffee into two 12 litre vacuum insulated portable urns. This impressive filter coffee machine also features a touch screen interface, which makes it user-friendly and easy to operate.
Self-service Coffee Machines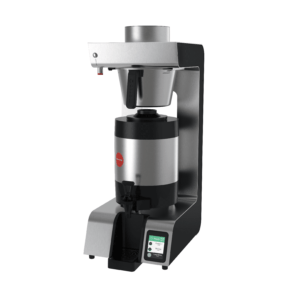 Marco Jet 6 Filter Coffee Machine
The Jet Filter Brwerer is best suited to environments such as hotel buffets and conferences, where medium to high volumes of self-service coffee are required. Its sleek and modern design means it fits in perfectly at even the most prestigious locations.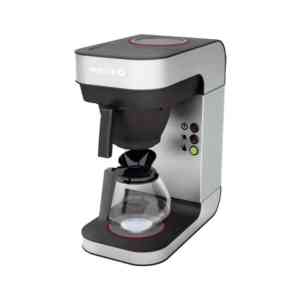 Marco Bru Auto Filter Machine
The ideal companion for any catering event or location, the Marco Bru coffee machine is perfect for those looking for high-quality filter coffee on demand. The Marco BRU also benefits from having a small carbon footprint due to its energy-saving feature.