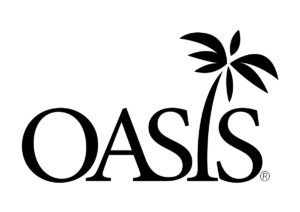 Oasis specialise in creating state-of-the-art, eco-friendly water cooler systems.
Founded in 1910 and with over 100 years of experience, Oasis bottled water coolers are built to last and are designed to stand the test of time. The water dispensers are straightforward to use and are made to be easily accessible for every user.
Oasis water dispensers deliver the chance for everyone to have easy access to safe water, whether it's out in public, at work or at home. Their main goal is to lead the hydration of the public in the most sustainable way possible.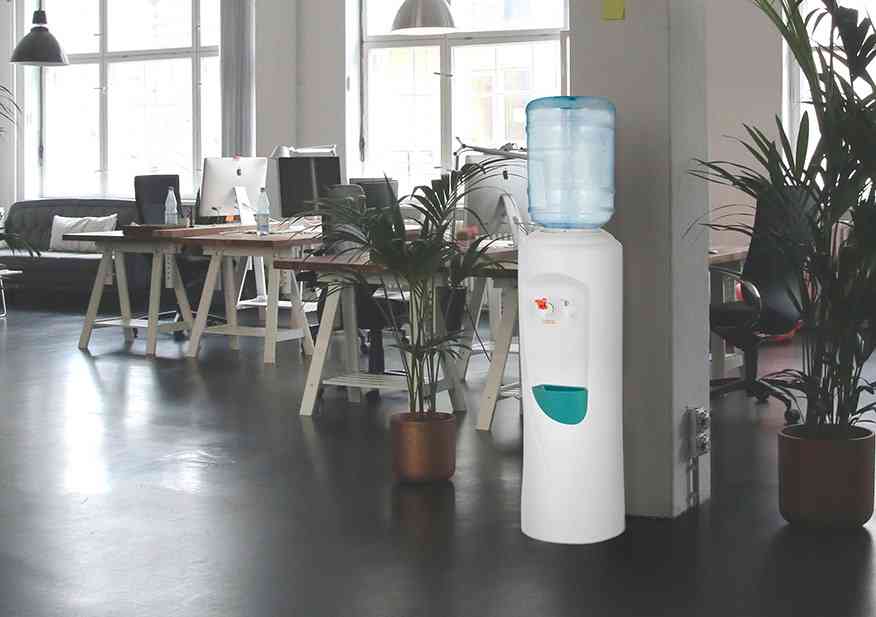 Why use Oasis Water Dispensers?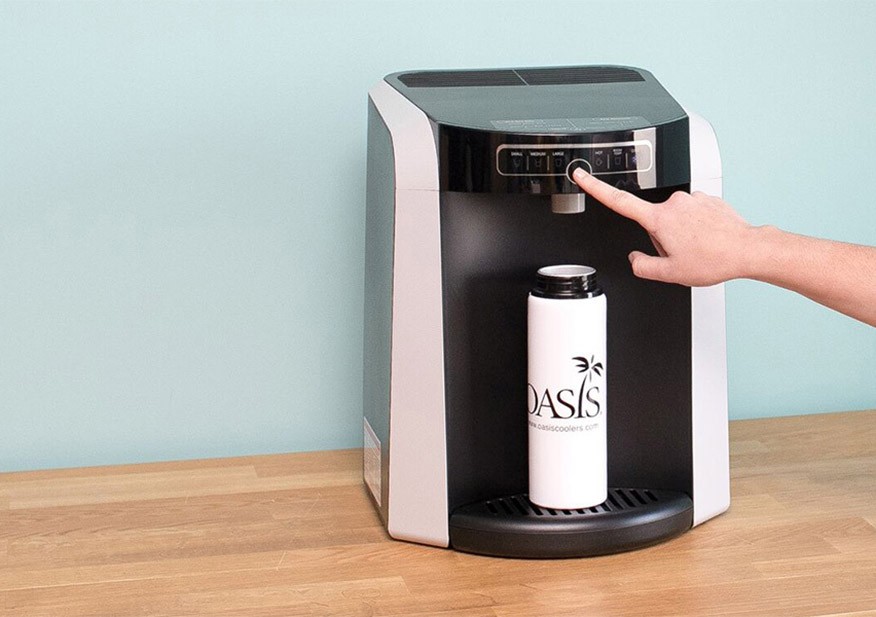 Eco-Friendly
Creating a sustainable future with fresh drinking water is at the heart of Oasis values. Oasis provide the option to switch to green filters for their water coolers and encourage the use of reusable bottles.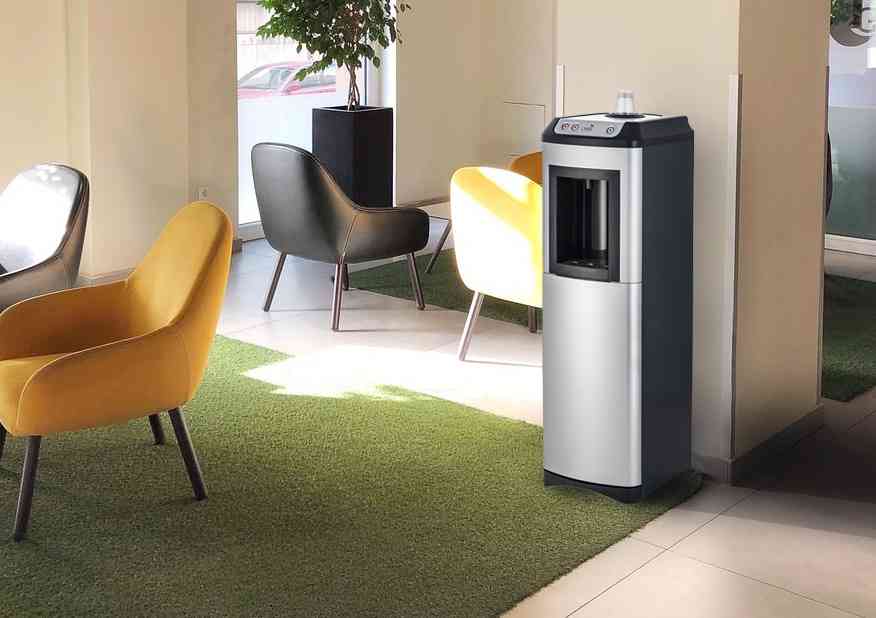 Stylish Design
Oasis water coolers are designed to last and look good whilst doing it. Their water dispensers are stylish and keep a consistent, minimalistic design to fit in with any environment or interior. 
Oasis Quarrtz Floor Standing Hot And Cold Water Cooler
The Oasis Quarrtz Floor Standing Hot and Cold Water Cooler is a modern and reliable water dispenser. Oasis water coolers are manufactured to the highest quality, resulting in a long-lasting performance that you can rely on.
Available with either ambient, chilled, or hot water, the Oasis Quarrtz Water Cooler provides a flexible hydration system, perfect for offices, universities and other public areas.
Oasis Kalix Floorstanding Water Cooler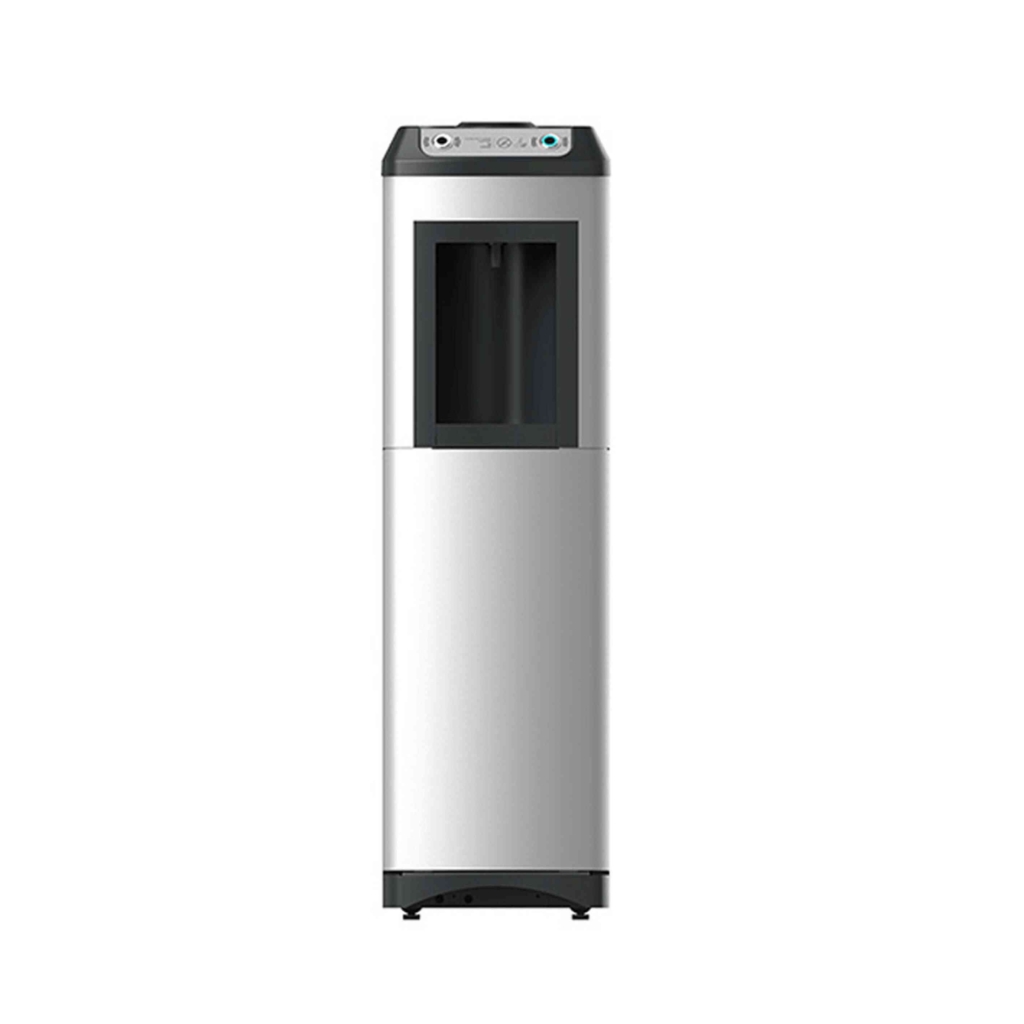 The Oasis Kalix is a mains fed water cooler that's designed to be easily used.  A fresh glass of water is always available without the need to touch the machine.
Oasis Polaris Desktop Water Cooler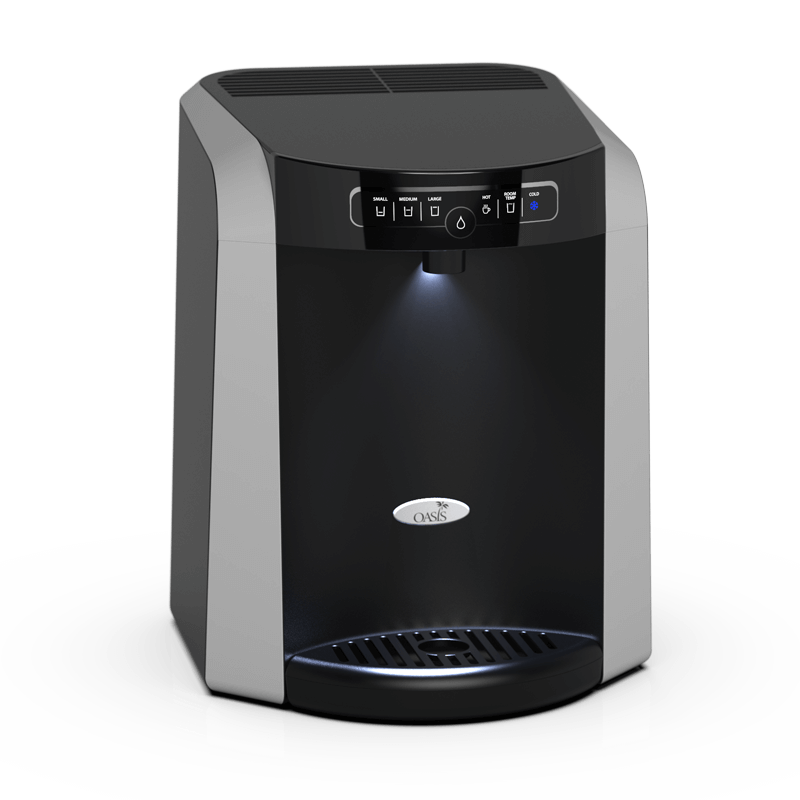 The Oasis Polaris Desktop Water Cooler is small and compact yet mighty, offering boiling, room temperature and chilled water. All are available at the touch of a button.
Oasis Floorstanding Bottled Water Cooler
Ideal for those looking for a budget-friendly, traditional water cooler, the Oasis Floorstanding Bottled Cooler provides refreshing, clean water all day. Hot or cold water are available.