Premium Filtration From Borg & Overström
Renowned for their style, superior filtration systems and eco-friendly credentials, Borg and Overström are creators of some of the most sophisticated mains fed water dispensers on the market.
Pushing the boundaries of design since 2002, the company ethos at Borg and Overström is focused on innovation, providing world-class drinking water solutions that are quick, convenient, safe and deliver the most delicious purified water available.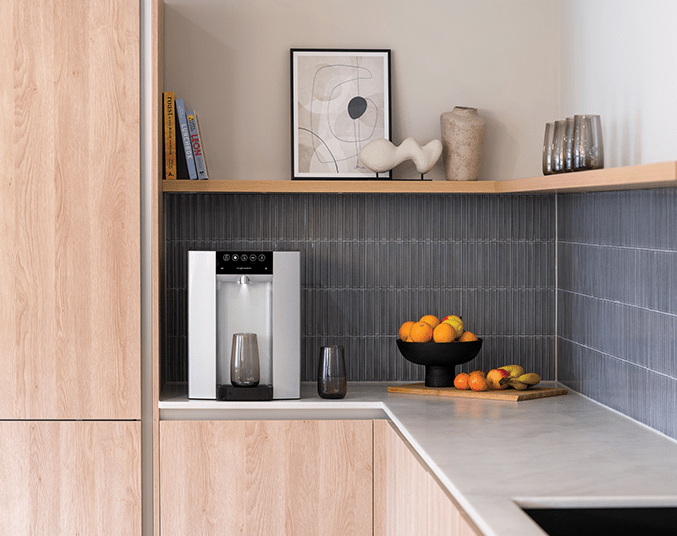 Distinctive Borg & Overström Design
When it comes to styling, there's no better-looking water cooler than a Borg and Overström machine. With an ergonomic design that's compact, unobtrusive and contemporary, a Borg and Overström water cooler looks at home in any modern workplace. 
Designed with convenience in mind, their water dispensers are also extremely easy to maintain. Fitted with multi-stage carbon filters, which provide the highest levels of water hygiene for much longer than other models of water cooler.
Superior Performance Water Coolers
Designed for busy commercial environments, Borg and Overström water coolers are ideal for providing fresh filtered drinking water to teams and visitors in offices, gyms, schools, healthcare settings and more. 
All Borg and Overström machines use either DirectChill or DryChill technology to provide immediate chilling, producing high volumes of chilled water instantly, meaning you'll never run out of refreshing chilled drinking water.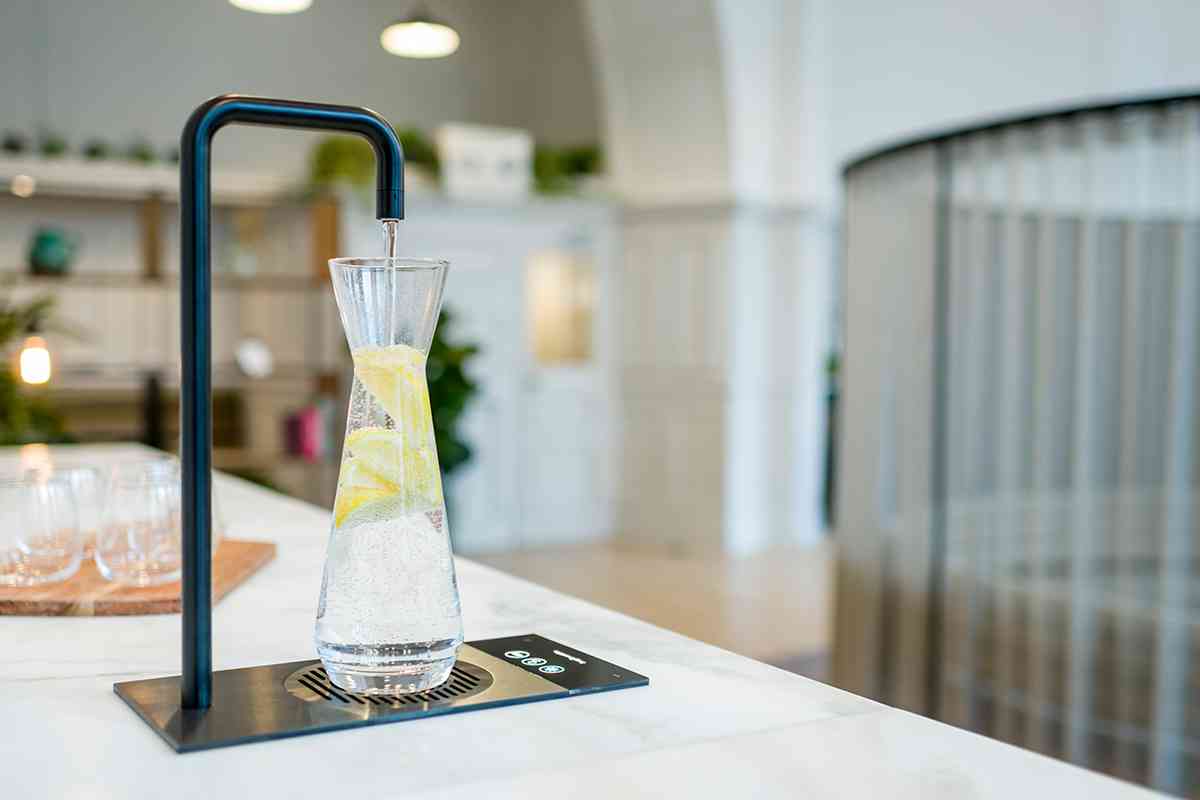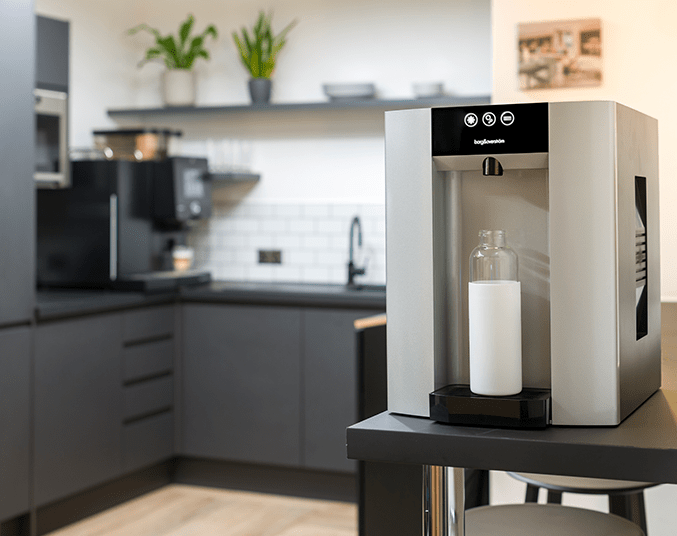 Advanced Water Filtration 
Borg and Overström's multi-stage filtration system ensures your drinking water is fresh, refreshing and totally safe.
Unfiltered water contains chlorine, calcium magnesium and even traces of hormones and pharmaceuticals. To remove these Borg and Overström water dispensers combine a multi-stage carbon filtration system with Viovandt technology, which penetrates the water with UV light before dispensing, adding an additional level of protection.
Hygienic Refreshment
Water dispensers that are poorly designed and maintained can be breeding grounds for bacteria, which is why Borg and Overström came up with Totality, an initiative that uses the latest technology to ensure all their water coolers are exceptionally safe and hygienic. 
Each Borg and Overström water machine is fully sterilized with a Sterizen sanitising infusion and fitted with a double coating of Fynil that helps reduce biofilm development and limescale inside the machine for increased hygiene.
For added peace of mind post-pandemic choose a Borg and Overström water cooler with smartphone app control. Available on the Borg and Overström E4 and Borg and Overström E6 models, your team can dispense fresh drinking water with a few taps on their phone.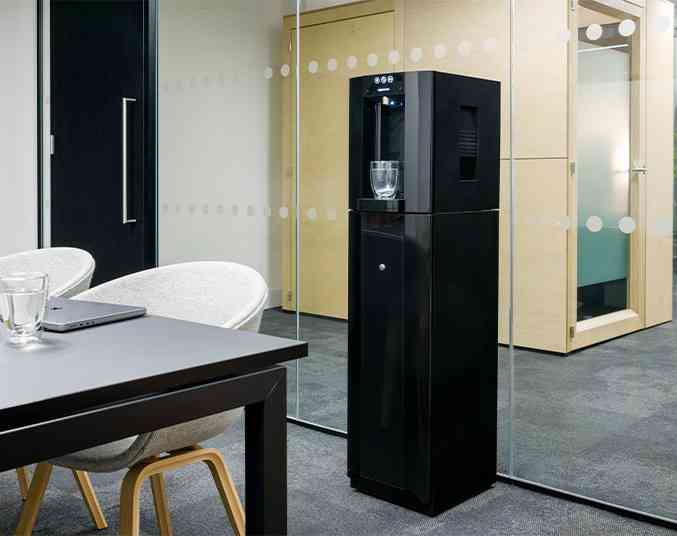 Discover Our Borg & Overström Range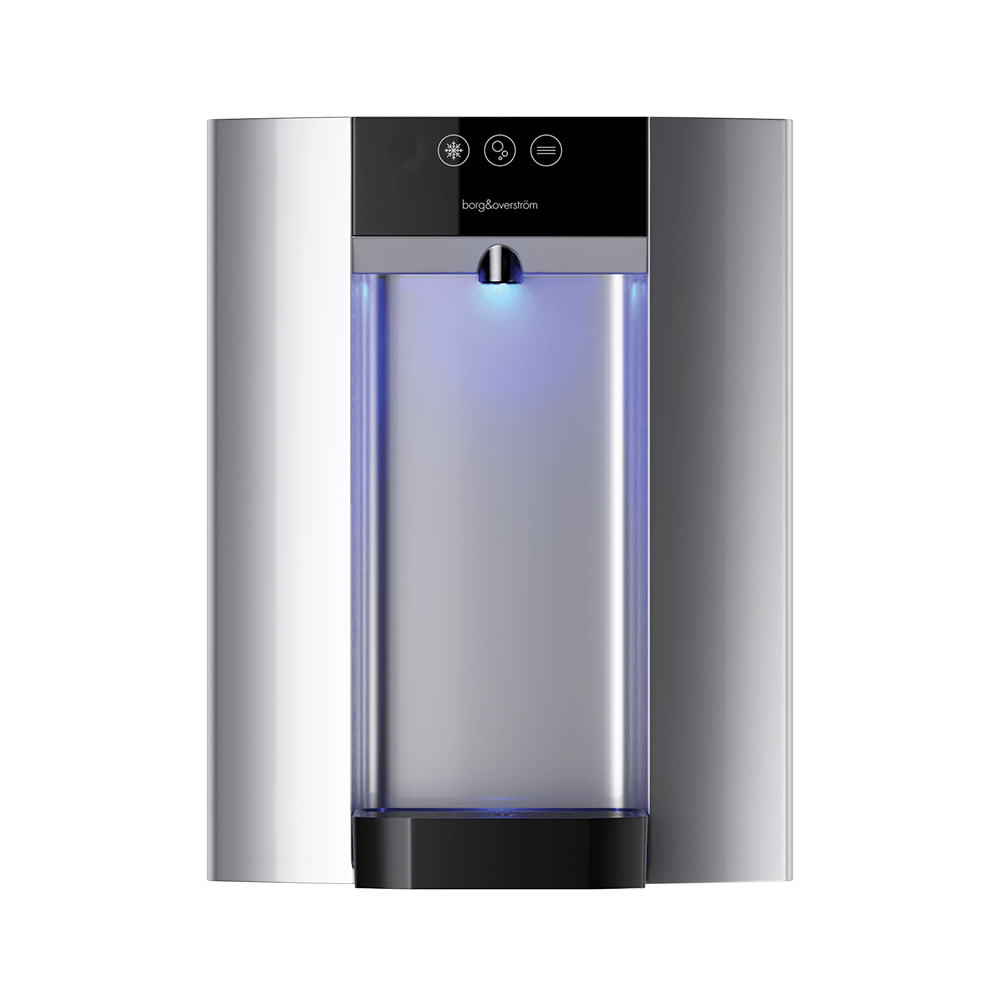 A user-friendly water dispenser that's easy to maintain, the Borg & Overstrom E4 offers refreshing chilled, ambient and boiling water for hot drinks. The E4 includes a tall dispense area for sports bottles and an integrated cup dispenser. Touchless option available.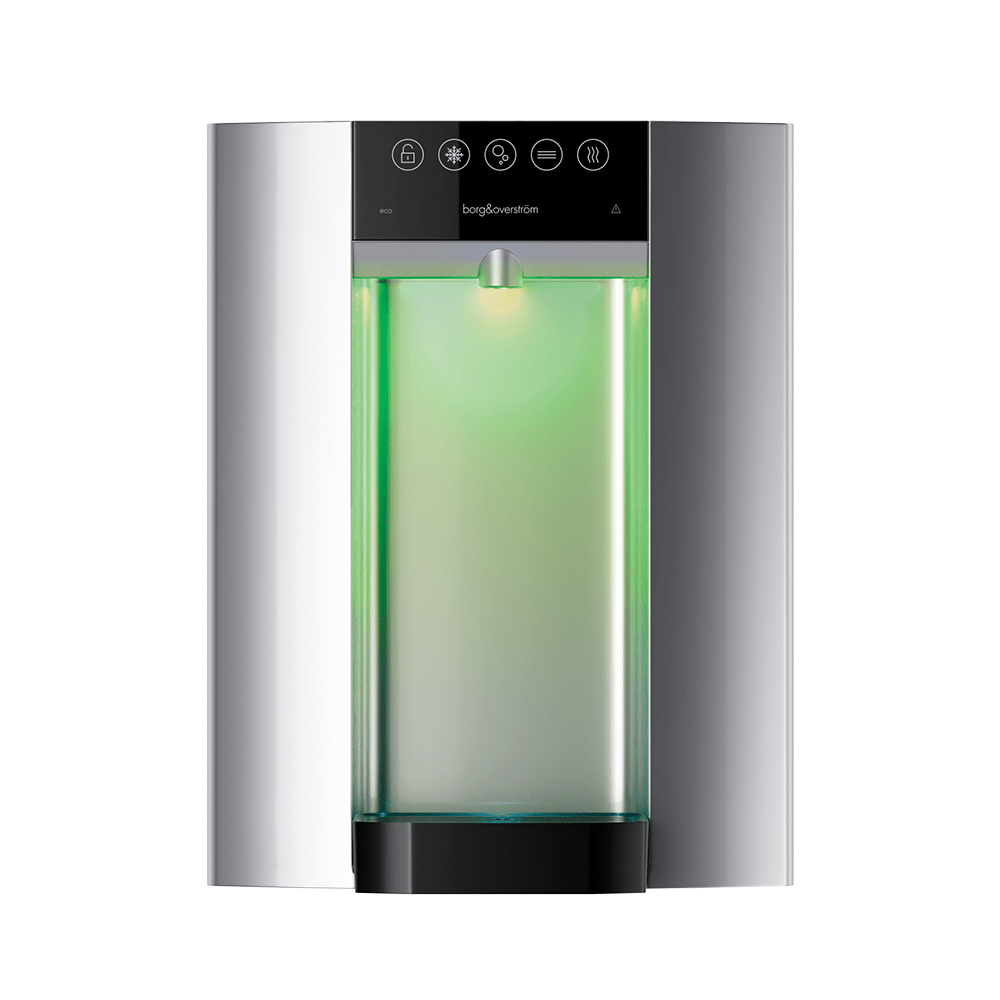 Offering a combination of chilled, ambient, boiling and sparkling water, the Borg & Overstrom B4 is available in freestanding or desktop set up. Includes a high capacity dispense area for large bottles and jugs. App integration available for touchless operation.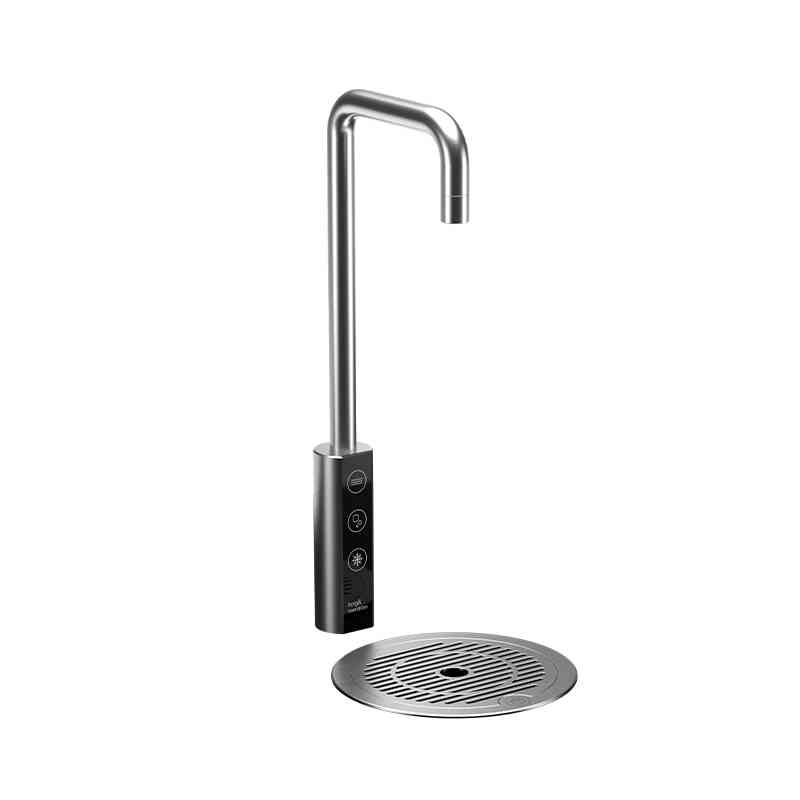 An exceptionally stylish countertop tap offering large volumes of chilled, ambient and even sparkling water. The Borg & Overstrom T1 has a compact undercounter system that's unimposing but doesn't compromise on quality, delivering clean, refreshing drinking water.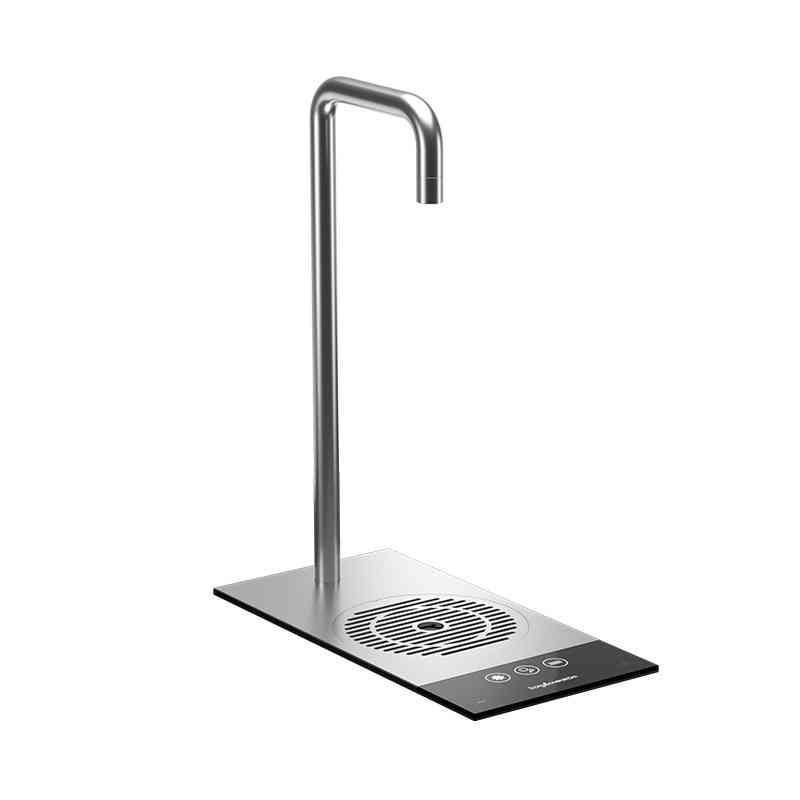 A high-performance plumbed water chiller that's reliable, robust and visually striking. Easy to maintain and operate with a practical design, the Borg and Overstrom T2 cooler is capable of delivering up to  50 litres of beautifully refreshing, filtered, chilled water per hour.