Here are some top tips and features on how to improve employee health and wellbeing in the workplace.
Remember, your employees are not parts of a cog in the machine, but are human beings comprised of physical, intellectual and emotional needs and experiences. They need to be nurtured. Well looked after employees, are more likely to evolve both personally and professionally, and become the ultimate creators of change.
1. Work smarter
Find ways to maximise workspace and improve workflow. Consider how you are making use of all available office space. Do your employees have continual access to group hang out or relaxation spaces? Have you got enough natural light coming through?
Look at workflows, patterns, sizes and locations of teams, as well as use of technology and meeting room space. Ask yourself whether or not the workspaces you offer reflects company values and ethics. Introduce plants into the workplace, for your staff to water and look after. Having plants in the office not only look aesthetically pleasing, but also improve the air flow, by absorbing carbon dioxide and releasing oxygen. This will help prevent unnecessary battles with headaches, eye, nose or throat irritations, dry coughs, itchy skin and fatigue. It is good for your business too and you will improve your SKA environmental assessment ratings.
Introduce smarter working hours. This is the twenty first century, your employees are not likely to want to work long hours anymore, and can be counterproductive. Offer your employees a shorter working day, or even week. Did you know that many businesses are implementing a four day working week? Or allowing the flexibility of working from home, or anywhere there is Wifi? Don't chain your employees to their desks. They'll value you for it.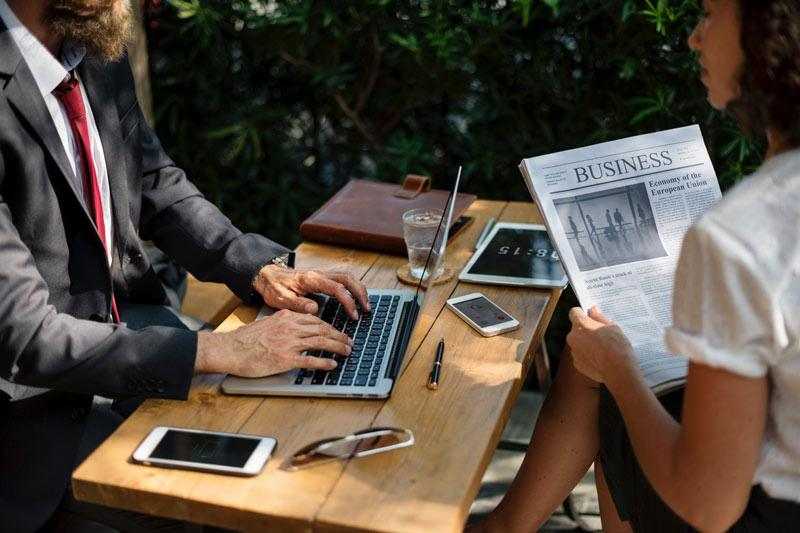 2. Provide opportunities for growth
As an employer, it is paramount that you are always seeking for new opportunities and ways your employees can improve themselves, including training courses. Create a work culture for learning and growth. Measure employee progression and performance levels. If your employees believe in the products and services you provide, they will be more than willing to tackle new projects, or learning opportunities that will enlighten them.
Give them access to e-learning courses, interesting articles or book reads, on topics from lead generation to project management, and SEO blog writing. Staying up to date with the latest market trends, new practices, news and strategies can be very beneficial, for feeling included in topical conversations.
The coaching starts with you. What coaching are you receiving as a manager? Do you have skills you want to pass on to your employees? Are there any obstacles you are facing? Think of your business as an ecosystem. All plants and animals are interdependent, creating a harmonious balance of species that are fighting to survive and thrive in a system, that relies on one another. In business, the system functions in a similar way. For the business to thrive, it is dependent on the effective execution of leadership and management, of staff, to create a positive vibe, which is then passed on to its customers.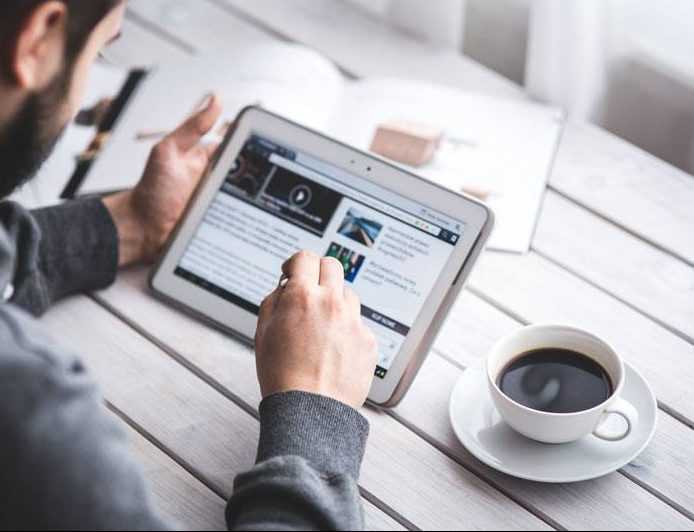 3. Encourage the five ways of wellbeing
At all times, ensure the five elements of wellbeing which are purpose, social, financial, community and physical. Companies that adhere to these five elements of wellbeing have higher staff and customer ratings, adapt to change more quickly, and higher productivity levels.
The first element, purpose means that your employees are motivated to achieve their goals and have a better understanding of their role, and feel a sense of fulfilment. The second, social, involves encouraging and supporting relationships in the workplace, as well as arranging social events after work, where you can get to know one another better. The third, financial, is the management of finances, to reduce stress and increase security. Ensure that your staff feel confident in confiding in you about any financial concerns they may have, or possibilities of financial incentives and rewards for hitting targets.
Community, is a commitment to liking your place of work, the culture it offers, and take pride in the people you work for. The final element, physical, is providing the right facilities or incentives for your staff to eat healthily and exercise regularly. Make sure that you rate all your employees on these five elements, to achieve the best results.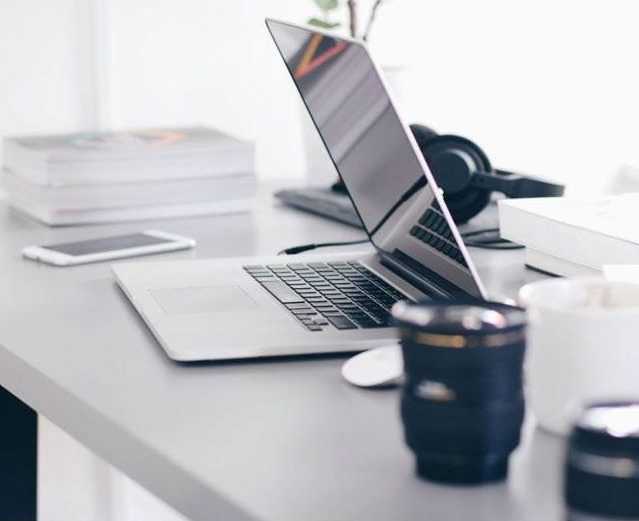 4. Think long-term
Assess your values, long-term goals and vision for the future. Are you looking to recruit? Perhaps you are thinking of moving office? All these factors can also affect your employees, so make sure you consult with them first, before making a final decision.
Employee development is also a long-term initiative, but can lead to short-term benefits from increased loyalty and performance to increased levels of engagement. Provide a vision for the future. Reward your employees well, those that work hard should reap the benefits. Review your mission and vision statement to determine your future success and how you recruit new employees.
Make sure that you review and modify your plans regularly. Schedule time in your business calendar weekly so you can reassess your plan in terms of progress, setbacks or changes. Define the purpose of your long-term goals. You may, for example be wanting to be more socially conscious, and focus on interacting with and giving back to the local community. Or perhaps you are looking to improve customer service and retention rates. You may even be looking to scale your company, through outsourcing or hiring. Do not be afraid to set your expectations high.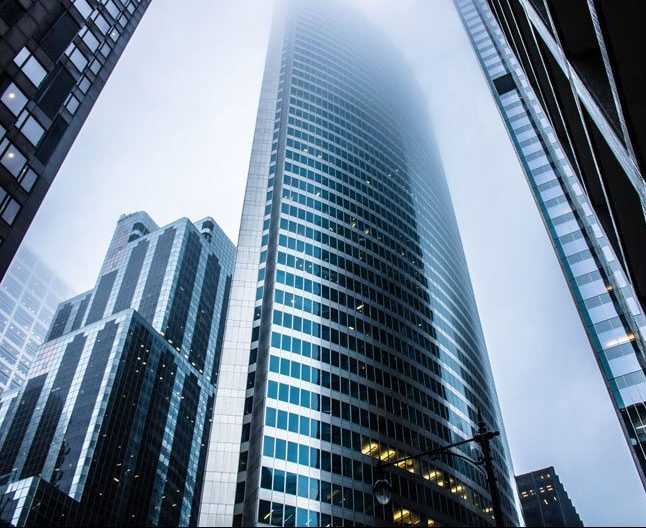 5. Introduce new employee initiatives
Any employer should be open to new opportunities for their employers, and be inviting, not pushy, when it comes to advocating the importance of positive health and wellbeing initiatives that empower all. Let your employees take ownership over this. Ask them directly what would incentivise them to work harder. It could be anything from a wellness day, your employees can take off guilt free, or an office day trip, or event when targets have been met, like Go Karting, or an Outdoor Cinema experience.
Have themed office days, like a "bring your pet to work" day, or a "wear casual clothes" day to boost employee morale and kill monotony at work. Encourage fairness in the workplace, by offering equal salary pay to all your staff. Recognise and encourage innovation and celebrate the achievements of your employees, no matter how big or small. Celebrate birthdays, retirements, new promotions, newcomers and make everyone feel an important part of your office culture. Give and receive regular feedback. Schedule walking meetings to help re-energise your colleagues and get some fresh air. Allow your employees to work from home or remotely, and have meetings in local coffee shops.
Encourage individuality, and for your employees not to be shy to showcase their personality inside and outside of work. Uncover what drives and motivates them, what hobbies they enjoy and how they like to interact socially. If you have an employee who is introverted but creative, then allow them space to work alone by creating quiet spaces, or letting them listen to music.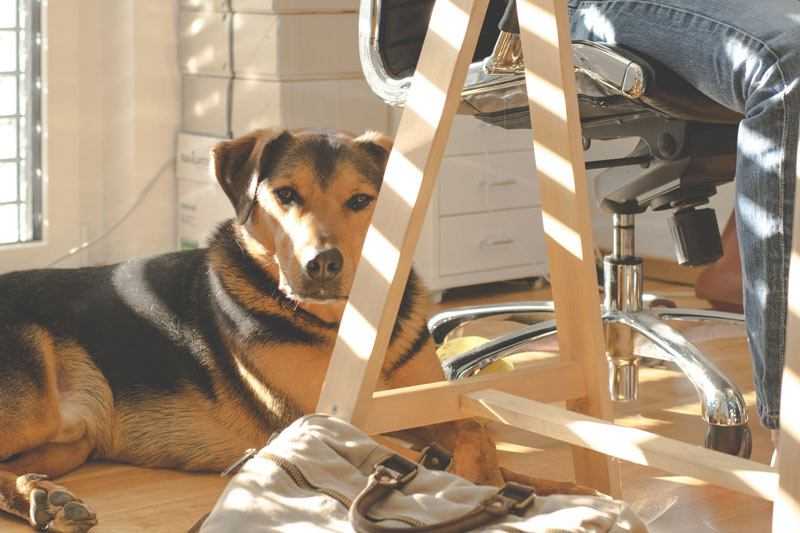 The key to improving business performance and tackling health issues is to listen. Embrace change, and accept when things need improving.