Top Tips on providing good hydration practices in the workplace
Published


12th March 2019
Providing drinks in the workplace including water and juice, should be a regular occurrence. Encouraging staff to drink more regularly could be anything from getting them to bring in their own favourite water bottles, or mugs to investing in a new water dispenser or juice machine.
Given how much time is spent at work, it is important to consider the hydration needs of all your staff. Busy schedules can make it easy for us to forget to drink or it may be difficult to access water regularly. Being adequately hydrated can affect how we feel and perform at work.
Here are some top tips on how to stay hydrated in the workplace:
Start your day with a glass of water.
Bring your own water bottle to work so you can refill it at work. Track how much water you are drinking by measuring how many bottles you consume throughout the day.
During exercise, drink at 10-15 minute intervals or a full glass every 30 minutes.
Drink hot water with fresh mint, lemon balm or orange peels, if you are not a fan of plain water, to help you stay hydrated still.
Grab a glass of water to go with your tea or coffee beverages throughout the day.
Consider ways you could improve access to water for you and your colleagues at work and consider investing in hydration solutions such as the Billi Tap or water and juice machines and dispensers.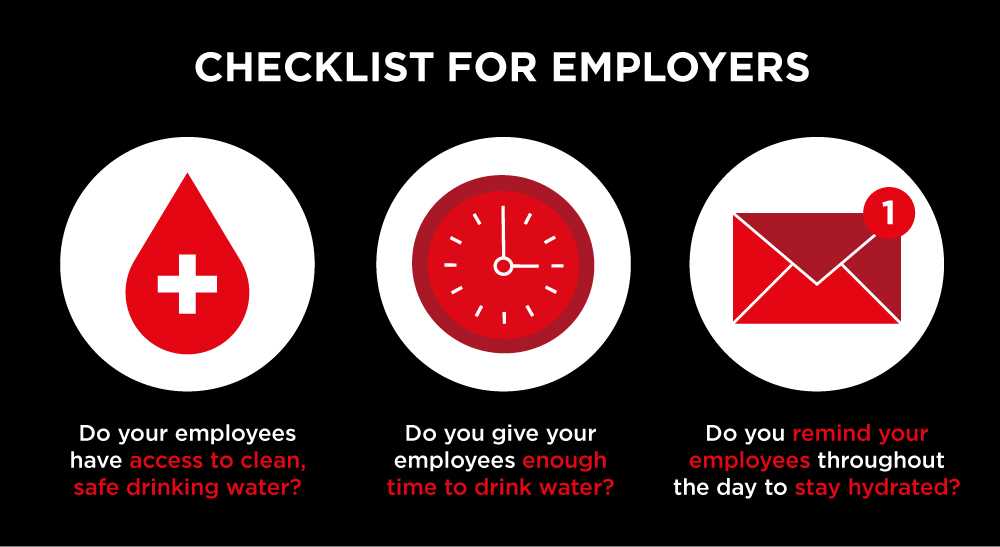 Practical tips for improving hydration in care homes
Remind and encourage patients to drink water, and use a positive approach, by offering water or juice or asking if they want a drink.
Offer water at meal times and in-between meals.
Serve small quantities of water alongside coffee and tea and explain why it would be more beneficial to drink water.
Offer slightly larger volumes of water when patients are swallowing tablets to encourage them to drink more.
Encourage higher volumes of water consumption in the morning rather than at night so patients are not worrying about increased toilet visits.
Offer hot water with a piece of fruit such as lemon, lime or orange which can appeal to those who want a hot drink.
Keep refilling patients glasses so they drink little and often.
During warmer weather increase the availability of drinking water by leaving jugs out and encourage patients to drink more.