Coffee Machines for Cafés.
We can supply traditional coffee machines and high-quality coffee for your coffee shop. Offering you package deals on machines to help you save money and take the time and hassle away, with our ready to help consultants, to help make your Café a huge success.
Traditional Cafe Espresso and Automatic Machines
Our range of stylish and easy to operate commercial coffee machines, Nitro Brew'd, water and juice dispensers are perfect for providing you and your customers with the ultimate customer experience.
Whether you want a traditional espresso machine or a more automatic bean to cup coffee machine, we have plenty to offer. Our machines use fresh beans, grind them and dispense freshly ground coffee in the way your customers want it. This includes the use of powdered and fresh milk, as well as automated drinks options such as lattes or cappuccinos – all at the push of a button. When buying a traditional espresso machine we also supply barista kits and can also provide you with commercial coffee grinders.
For more information visit our contact us page.
Lease, Rent or Buy a Commercial
Coffee Machine for your Cafe
We have a wide range of traditional espresso coffee machines for baristas to deliver quality coffees every time.
Liquidline provide a full service solution including the equipment, consumables, servicing and branding.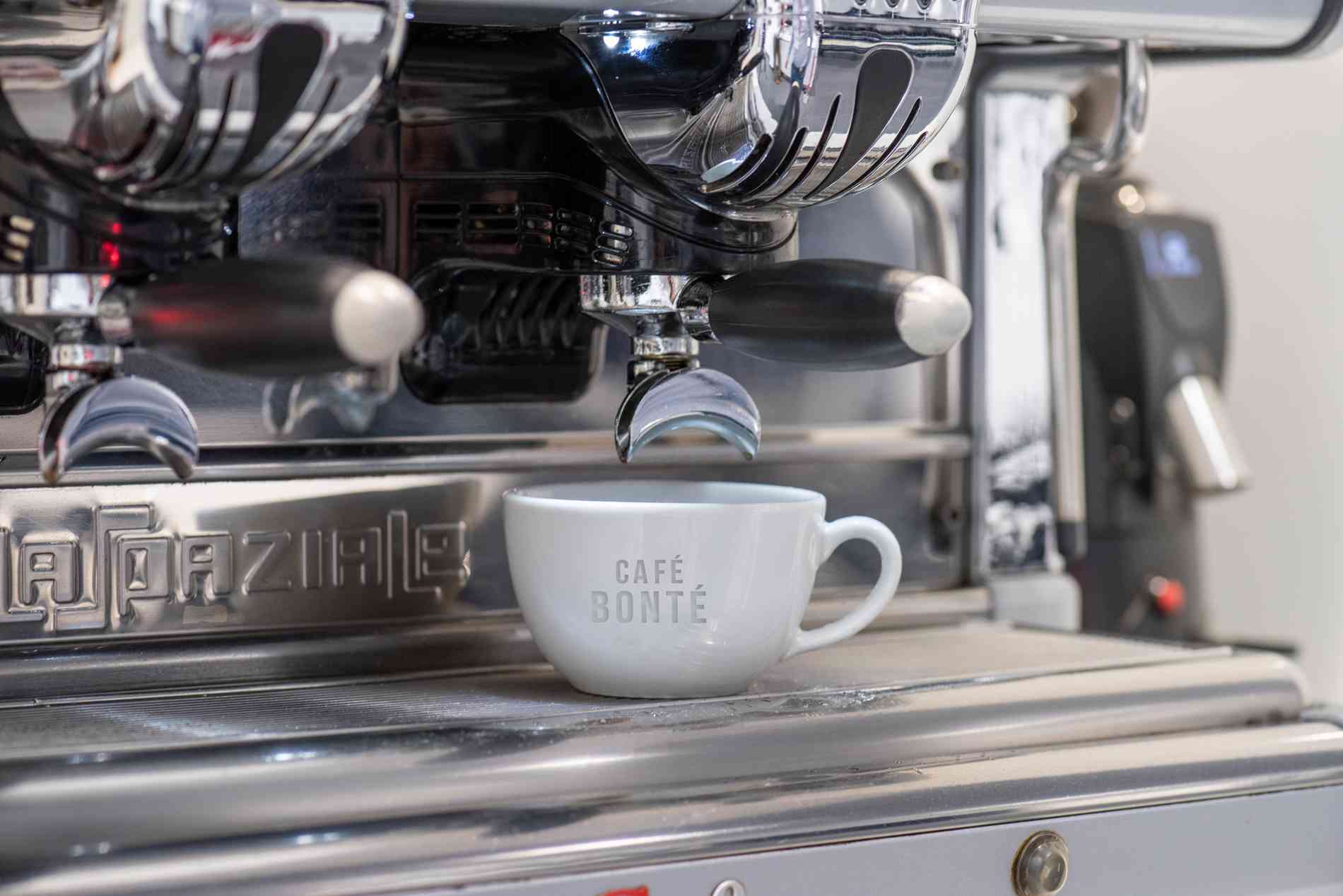 Create an experience with Cafe Bonte
Selected by 91% of our customers
It's not just about great service and quality equipment that will grow your business
but great tasting coffee that keep's customers coming back.
Delight your customers and increase
regular footfall
Providing a seamless coffee experience keep's customers returning
to your store, from you, your staff, the cafe style to the coffee – all it counts.
Offer Special Drinks
Liquidline have a range of recipe ideas combined with our popular Davinci syrups. Check out our recipe book below:
More ways to help you grow.
There's a world of reliable service and equipment waiting for you – and your Liquidline account unlocks them all.