La Spaziale Traditional Espresso Machines
La Spaziale is known for it's dedication to bringing espresso coffee solutions to large and small corporate workplaces, that rely on efficiency and look for premium quality when it comes to purchasing the right coffee machine. If you need a high quality espresso machine that will serve your staff and customers without hassle, then a La Spaziale will take care of all your needs. La Spaziale has been innovating since 1969, with a now complete full and broad range of hand built traditional machines. Unique steam powered heat exchanger reduced scale build-up, resulting in longer life and less breakdowns Faster Fix benefit, the machine panels are quickly removable and machines are quick to repair The quality of construction is superior which ensures the coffee quality is extracted to perfection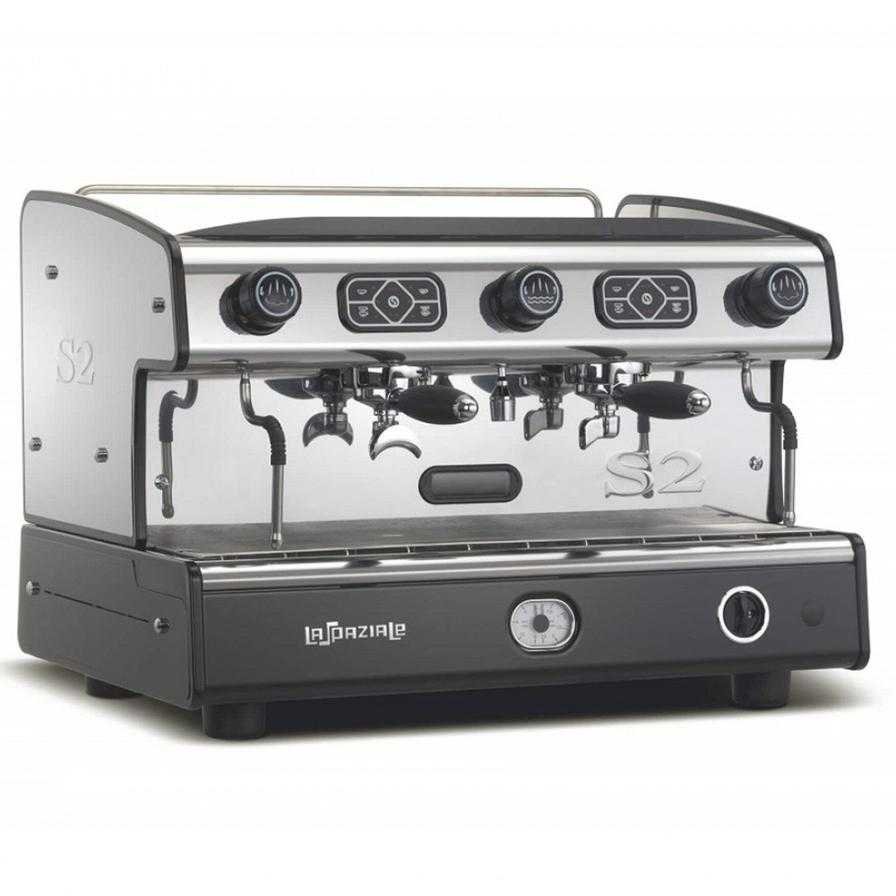 La Spaziale have been building stylish espresso machines since 1969, originating from Bologna, Italy. The narrow group heads produce high barista-style quality flavoursome coffees all year round.
It has built a formidable reputation for being one of the best commercial coffee machines on the market and are placed at the forefront of technical prowess to create the perfect espresso every time.